Grand Admiral Thrawn
Last Updated on: July 11th, 2023
Who is Grand Admiral Thrawn?
Grand Admiral Thrawn is a character in the Star Wars franchise. He first appeared in the 1991 novel "Heir to the Empire" by Timothy Zahn, and has since become a popular character in the Star Wars expanded universe. Thrawn is a humanoid alien from the planet Csilla who serves as a Grand Admiral in the Galactic Empire. He is depicted as being a brilliant strategist and military leader, with a keen eye for detail and a deep understanding of his enemies. Thrawn is known for his calm and analytical demeanor, as well as his willingness to use unconventional tactics to achieve his goals. The character has since been canonized in the new Star Wars continuity, appearing in the animated series "Star Wars Rebels" and other Star Wars media. The character was voiced by Lars Mikkelsen .
The Collection:
Here is the Internet's largest collection of Grand Admiral Thrawn related movies, TV shows, toys and other products. As always, new pieces are added to this collection regularly.
---
---
---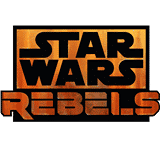 Here is everything you need to know about Star Wars Rebels Season 3 including new characters, familiar faces and vehicles and other changes.
---