Hera Syndulla
Last Updated on: May 3rd, 2023
Who is Hera Syndulla?
Hera Syndulla is a character in the Star Wars franchise who appears in the animated series "Star Wars Rebels." She is a Twi'lek female who is the captain of the starship Ghost and a member of the early Rebel Alliance against the Galactic Empire. Hera is a skilled pilot and fighter, and is also known for her leadership abilities and her dedication to the Rebel cause. Over the course of the series, she becomes a mentor and friend to the show's main protagonist, a young orphan named Ezra Bridger, and is also shown to have a romantic relationship with the Mandalorian warrior Sabine Wren. Hera is voiced by actress Vanessa Marshall, and has become a popular and well-regarded character among Star Wars fans.
The Collection:
Here is the Internet's largest collection of Hera Syndulla related movies, TV shows, toys and other products. As always, new pieces are added to this collection regularly.
---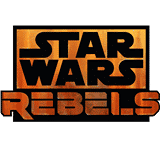 Here is everything you need to know about Star Wars Rebels Season 3 including new characters, familiar faces and vehicles and other changes.
---