Bagheera (The Jungle Book)
Last Updated on: October 12th, 2022
Who is Bagheera?
Bagheera was a character first seen in The Jungle Book. He was voiced by actor Sebastian Cabot.
The Collection:
Here is the Internet's largest collection of Bagheera related movies, TV shows, toys and other products. As always, new pieces are added to this collection regularly.
---
You'll be able to fit more than just the bare necessities in this Dooney & Bourke bag inspired by Disney's beloved 1967 classic The Jungle Book….
---
Everyone will wanna be like you when you're carrying around this Dooney & Bourke camera bag inspired by Disney's beloved 1967 classic The Jungle Book. The…
---
You'll be able to fit more than just the bare necessities in this spacious Dooney & Bourke tote inspired by Disney's beloved 1967 classic The Jungle…
---
---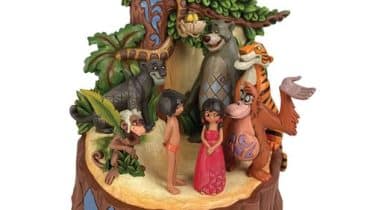 Keep the cast of The Jungle Book right on your desk, your kitchen counter, or your collection shelf! Enjoy a Jim Shore jungle jubilee with Mowgli and…
---