Here is everything you need to know about the amazing Disney movie The Jungle Book including casting, reviews, fun facts and more. I hope you find this listing informative and helpful!
The Jungle Book Description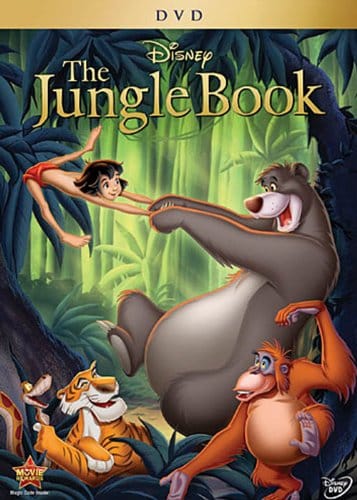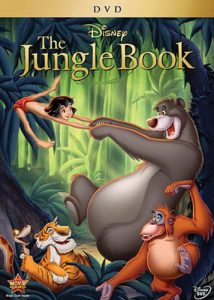 Meet the most unforgettable characters and embark on a thrilling adventure with Mowgli as he journeys deep into the jungle and learns "The Bare Necessities" of life from happy-go-lucky Baloo the bear. Meet Bagheera, the wise old panther, and crazy King Louie, the orangutan. But watch out for the cunning tiger Shere Khan and Kaa, the ssssneakiest snake in the jungle! Explore your family's wild side as you venture into The Jungle Book for extraordinary adventures and a heartwarming tale that celebrates the true meaning of friendship.
---
The Jungle Book Fun Facts
The Jungle Book is based on Rudyard Kipling's book of the same title.
The Jungle Book was the last movie produced by Walt Disney.
Walt Disney died during the production of this film.
The Jungle Book was re-released to theaters three times after its initial run.
---
The Jungle Book Cast:
Bruce Reitherman: Mowgli
Phil Harris: Baloo
Sebastian Cabot: Bagheera
Louis Prima: King Louie
George Sanders: Shere Khan
Sterling Holloway: Kaa
Pat O'Malley: Colonel Hathi
Verna Felton: Winifred
Clint Howard: Junior
Chad Stuart: Flaps the Vulture
Lord Tim Hudson: Dizzie the Vulture
John Abbott: Akela the Indian wolf
Ben Wright: Rama the Father Wolf
Darleen Carr: the human Girl
Leo De Lyon: Flunkey the Langur
Hal Smith: The Slob Elephant
Ralph Wright: The Gloomy Elephant
Digby Wolfe: Ziggy the Vulture
Bill Skiles and Pete Henderson: Monkeys
---
The Jungle Book Crew:
Director: Wolfgang Reitherman
Producer: Walt Disney
Music: George Bruns
---
The Jungle Book Details
The Jungle Book Trailer:
---