Here is everything you need to know about the amazing Disney movie The Jungle Book including casting, reviews, fun facts and more. I hope you find this listing informative and helpful!
The Jungle Book Description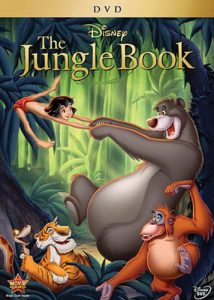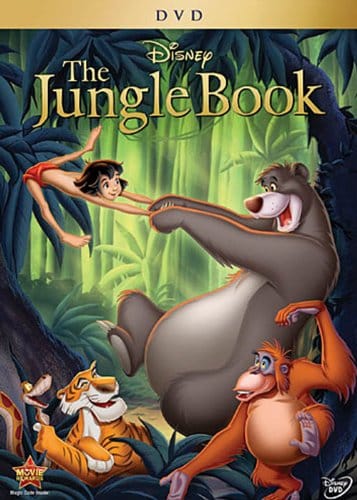 "The Jungle Book" is a classic animated musical film produced by Walt Disney Productions. It was released in 1967 and is based on Rudyard Kipling's collection of stories of the same name. The film follows the adventures of Mowgli, a young boy who was raised by wolves in the jungle of India.
After Shere Khan, a ferocious tiger, threatens to harm Mowgli, he is persuaded to leave the jungle and return to the human village for his safety. Along the way, Mowgli encounters various memorable characters, including Bagheera the panther, Baloo the bear, and Kaa the python, who either help or hinder him in his journey.
"The Jungle Book" is known for its catchy musical numbers, including "The Bare Necessities" and "I Wanna Be Like You," which have become iconic Disney songs. The film's animation, humor, and heartwarming story have made it a beloved classic for generations of audiences worldwide.
With its success at the box office and critical acclaim, "The Jungle Book" solidified its place in Disney's animated classics and remains one of the most beloved films in the Disney canon. Its popularity has also led to several adaptations and remakes over the years, including a live-action/CGI version released in 2016. However, the 1967 animated version remains a timeless masterpiece cherished by audiences of all ages.
---
The Jungle Book Fun Facts
The Jungle Book is based on Rudyard Kipling's book of the same title.
The Jungle Book was the last movie produced by Walt Disney.
Walt Disney died during the production of this film.
The Jungle Book was re-released to theaters three times after its initial run.
---
The Jungle Book Cast:
Bruce Reitherman: Mowgli
Phil Harris: Baloo
Sebastian Cabot: Bagheera
Louis Prima: King Louie
George Sanders: Shere Khan
Sterling Holloway: Kaa
Pat O'Malley: Colonel Hathi
Verna Felton: Winifred
Clint Howard: Junior
Chad Stuart: Flaps the Vulture
Lord Tim Hudson: Dizzie the Vulture
John Abbott: Akela the Indian wolf
Ben Wright: Rama the Father Wolf
Darleen Carr: the human Girl
Leo De Lyon: Flunkey the Langur
Hal Smith: The Slob Elephant
Ralph Wright: The Gloomy Elephant
Digby Wolfe: Ziggy the Vulture
Bill Skiles and Pete Henderson: Monkeys
---
The Jungle Book Crew:
Director: Wolfgang Reitherman
Producer: Walt Disney
Music: George Bruns
---
The Jungle Book Details
The Jungle Book Trailer:
---