Mortimer Mouse
Last Updated on: April 22nd, 2023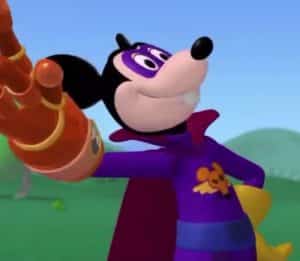 Who is Mortimer Mouse?
Mortimer Mouse is a fictional character from the Disney universe, he was an early design for the character that would eventually become Mickey Mouse. He was created by Walt Disney and Ub Iwerks in the late 1920s, before the creation of Mickey Mouse.
Mortimer was intended to be the new star of Disney's first sound cartoon "Steamboat Willie" but was eventually replaced by Mickey Mouse. Mortimer was seen as less likable and too similar to other cartoon characters of the time, and the name Mortimer was deemed too formal.
He made his first on screen appearance in the 1936 short Mickey's Rival. He was never featured in any films or television shows, but he is referenced in Disney comics, and merchandise.
The Collection:
Here is the Internet's largest collection of Mortimer Mouse -related movies, TV shows, toys and other products. As always, new pieces are added to this collection regularly.
Movie Appearances
---
Show Appearances
---
---
---
---
---