Sarah (Carousel of Progress)
Last Updated on: February 20th, 2023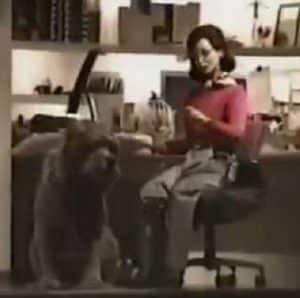 Who is Sarah?
Sarah is a character from the "Carousel of Progress" attraction at the Magic Kingdom Park in the Walt Disney World Resort. She is the mother of the Progress Family, the wife of John, and the mother of their four children. Sarah is portrayed as a traditional housewife, who is responsible for taking care of the family and their home. She is seen in the different scenes throughout the attraction, showcasing how technology has improved her daily tasks such as cooking, cleaning, and laundry. The Carousel of Progress is a rotating theater that tells the story of an American family, the "Progress Family" and their experiences with technological advancements from the turn of the 20th century to the present day.
She was voiced by B.J. Ward whose voice is heard in a number of Disney Parks attractions and is possibly best known for her role as Scarlett in the 1980's animated series G.I. Joe.
The Collection:
Here is the Internet's largest collection of Carousel of Progress -related movies, TV shows, toys and other products. As always, new pieces are added to this collection regularly.
Song Appearances "The Best Time of Your Life" is a song from the Walt Disney World attraction "Walt Disney's Carousel of Progress". The attraction is a rotating…
---
---
Park Appearances
---
---
In the News
Carousel of Progress 'Future' Finale Scene Updated at Magic Kingdom, Now References 'Food Rocks,' EPCOT, and More, July 2, 2022
---