Thomas O'Malley (The Aristocats)
Last Updated on: April 5th, 2023
Who is Thomas O'Malley?
Thomas O'Malley is a fictional character in the Disney animated film "The Aristocats." He is a street-smart alley cat who becomes friends with Duchess and her kittens and helps them find their way back home to Paris after they are accidentally taken away to the countryside. He was voiced by actor Phil Harris who was also the voice of Baloo in The Jungle Book and Little John in Robin Hood.
The Collection:
Here is the Internet's largest collection of Thomas O'Malley related movies, TV shows, toys and other products. As always, new pieces are added to this collection regularly.
Movie Appearances
---
Song Appearances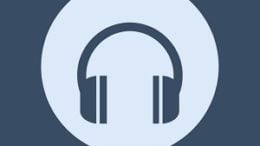 "Ev'rybody Wants to be a Cat" is a song from the 1970 Disney animated film "The Aristocats". The song was written by Floyd Huddleston and…
---
---
---
Related Products
---
---
---
---
---
In the News
Questlove to Direct 'Aristocats' Remake for Disney, March 28, 2023
---