At Disney News, we are constantly in search of new and interesting Disney-related products to share with you in the DINUS Mall.
This Disney Pixar Lightyear Sox Interactive Talking Sound & Motion Cat is something we thought our readers might be interested in. If you'd like more information about this item, please click on the "Shop Now" link below.
Be sure to check back often as we are adding new products to the Mall daily!
---
Disney Pixar Lightyear Sox Interactive Talking Sound & Motion Cat Details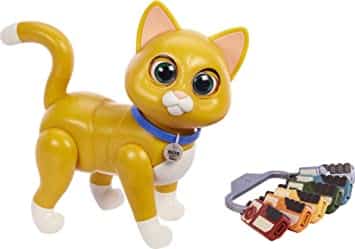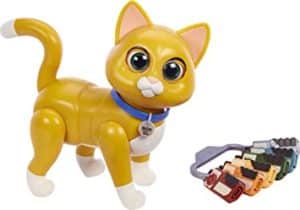 Discover Disney Pixar's Lightyear. Stranded on an uncharted planet, Buzz Lightyear and his crewmates will need to battle hostile plants, giant bugs and the ultimate threat, Zurg, to complete their mission and return home. To support him, Buzz has a smart and charming robot companion and sidekick, Sox. Now everyone can have their own lifelike and lovable feline wingman. This 8-inch tall electronic Sox brings the walking, talking mission-critical cat to life with movie-accurate design down to his bright green eyes, trim blue collar with metallic tag and technology-enhanced tail. With touch-activated sensors all over his body, Sox has realistic forward and backward walking action with eye and head motion. And he speaks, with more than 2 minutes of total talk time! His technical skills and knowledge come into play with 6 different data chips that plug into his tail to provide kid-friendly space info and Space Ranger fun and adventure! Colors, dimensions and decorations may vary.
SHOP NOW