Goofy's Sky School (Disneyland)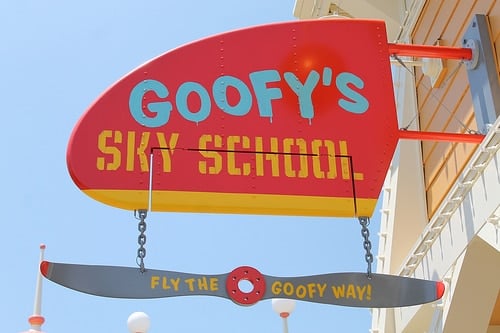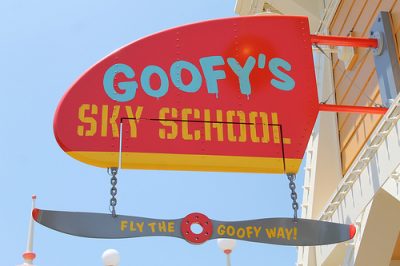 Goofy's Sky School Description:
In Goofy's Sky School, the wild blue yonder gets a little wilder when you learn to fly the Goofy way.
At Goofy's makeshift flight academy, fearless instructors train aspiring pilots to take off and soar—and zig and zag!
Climb aboard your flight-training vehicle and hang on as you travel 3 stories in the air. Journey across 1,200 feet of track on a zany roller coaster ride up, down, around, over and through the clouds.
Photo by Castles, Capes & Clones
Disney Character(s) in this Post:
Goofy