Peter Pan and Wendy | Disney Movie
Here is everything you need to know about the amazing Disney movie Peter Pan and Wendy including casting, reviews, fun facts and more. I hope you find this listing informative and helpful!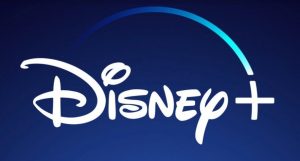 Peter Pan and Wendy Details:
The new Peter Pan movie will be written by David Lowery and Toby Halbrooks (who also wrote this summer's live-action "Pete's Dragon" reboot) and will be directed by Jim Whitaker. It will, naturally, be based on J.M. Barrie's play/novel "Boy Who Wouldn't Grow Up."
Of course, this is not the first live-action Peter Pan movie. We've had "Pan" released last fall; 2014's "Peter Pan Live!"; 2003's "Peter Pan"; and of course, 1991's "Hook." It also isn't the first time Disney has released a Peter Pan movie as they released the iconic animated version in 1953 along with a number of spin-off Tinker Bell movies over the years and the "Jake and the Neverland Pirates" show that currently airs on Disney Junior.
Peter Pan is an interesting choice for Disney's next live-action movie given the number of times the story has been told over the past 20 years, but after their recent string of blockbusters, I guess we should be giving them the benefit of the doubt.
Crew:
Cast:
Alexander Molony: Peter Pan
Ever Anderson: Wendy
Yara Shahidi: Tinker Bell
Jude Law: Captain Hook
Jim Gaffigan: Mr. Smee
As always, we will be adding updates to this post as new info is released by Disney.