Here is everything you need to know about the amazing Disney movie Peter Pan including casting, reviews, fun facts and more. I hope you find this listing informative and helpful!
Peter Pan Description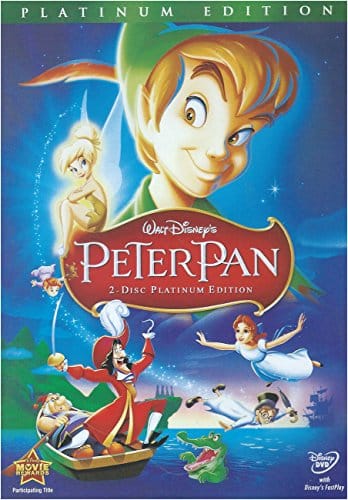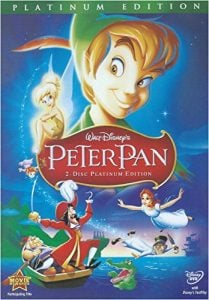 "Peter Pan" is a 1953 animated film produced by Walt Disney Productions. It is based on J.M. Barrie's play and novel "Peter Pan, or The Boy Who Wouldn't Grow Up."
The movie follows the adventures of Peter Pan, a mischievous boy who never grows up, and his fairy companion Tinker Bell. They whisk away Wendy Darling and her two brothers, John and Michael, to the magical world of Neverland, a place of adventure, pirates, and eternal youth. In Neverland, they encounter memorable characters like Captain Hook, Smee, Tiger Lily, and the Lost Boys.
Directed by Clyde Geronimi, Wilfred Jackson, and Hamilton Luske, "Peter Pan" captures the spirit of adventure, imagination, and the desire to remain forever young. The film combines thrilling action sequences, memorable musical numbers like "You Can Fly!" and "Following the Leader," and enchanting animation to bring the magical world of Neverland to life.
"Peter Pan" is celebrated for its iconic characters, including the mischievous Peter Pan, the sassy Tinker Bell, and the dastardly Captain Hook. The movie showcases themes of childhood, imagination, and the importance of holding on to the sense of wonder as one grows older.
The film has had a lasting impact on popular culture and has become a beloved entry in Disney's animated filmography. It has been adapted into stage plays, spawned sequels and spin-offs, and continues to capture the hearts of audiences of all ages with its timeless story and memorable characters.
"Peter Pan" remains a cherished and enchanting film that invites viewers to embrace the magic of childhood and embark on a never-ending adventure in the world of imagination.
---
Peter Pan Fun Facts
Walt Disney originally wanted this to be his second film release after Snow White, but ran into copyright issues.
Nana's animator, Norman Ferguson, also animated Pluto.
The movie has been re-released to theaters 5 times since its initial run.
---
Peter Pan Crew:
Directors: Clyde Geronimi, Wilfred Jackson and Hamilton Luske
Producer: Walt Disney
Writers: Milt Banta, William Cottrell, Winston Hibler, Bill Peet, Erdman Penner, Joe Rinaldi, Ted Sears and Ralph Wright
Music: Oliver Wallace, Sammy Fain, Frank Churchill, Sammy Cahn, Edward H. Plumb, Ed Penner, Winston Hibler and Ted Sears
---
Peter Pan Details
Peter Pan Trailer:
---