Wendy Darling (Peter Pan)
Last Updated on: September 12th, 2023
Who is Wendy Darling?
Wendy Darling is a character in Disney's animated film "Peter Pan." She is a young girl from London who is taken on a magical adventure to Neverland by Peter Pan, the boy who never grows up. Wendy is depicted as a nurturing and motherly character who takes care of the Lost Boys in Neverland and serves as a mediator between Peter and the other characters. She is portrayed as a kind and brave young girl who is always eager to help others and make the best of every situation. Despite her young age, Wendy is depicted as a responsible and mature character who is able to handle the challenges of her adventure in Neverland. Throughout the film, she plays an important role in the story as she helps Peter and the Lost Boys to defeat Captain Hook and his band of pirates and find their way back to their homes in London. She was voiced by actress Kathryn Beaumont, who was also the voice of Alice in Alice in Wonderland.
The Collection:
Here is the Internet's largest collection of Wendy Darling related movies, TV shows, toys and other products. As always, new pieces are added to this collection regularly.
Movie Appearances
---
---
---
Song Appearances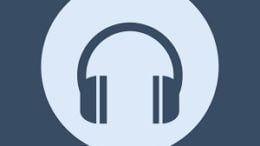 "Your Mother and Mine" is a touching and sentimental song from Disney's animated film "Peter Pan," released in 1953. The song was written by Sammy…
---
---
---
Park Appearances
---
---
---
Related Products
---
---
---
---
---
---
---
In the News
---