Here is everything you need to know about Walt Disney World's Magic Kingdom's Festival of Fantasy Parade including history, fun facts, photos and more. I hope you find this listing informative and helpful!
Festival of Fantasy Parade | Disney World Description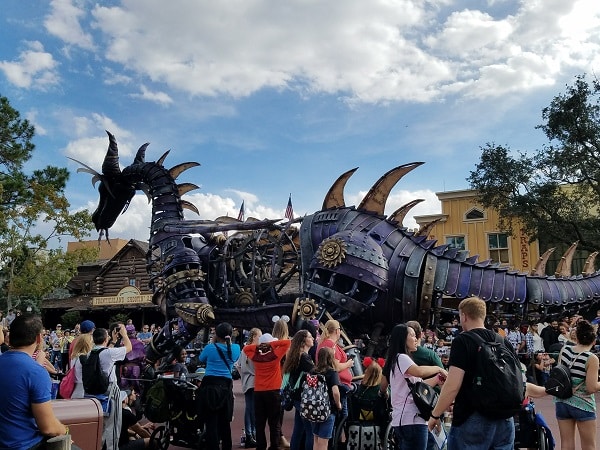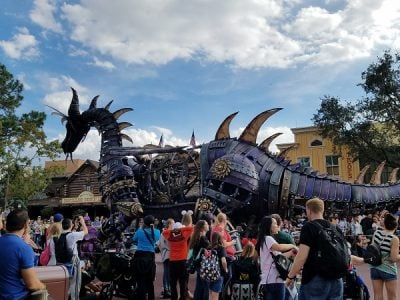 At the Festival of Fantasy Parade, celebrate the spirit of Disney as Magic Kingdom park comes alive with music and dance during a tribute to the tales of Fantasyland.
Celebrate the stories you love with a magical mix of floats, costumes and original music.
Paying homage to the unbridled magic and vivid pageantry of Fantasyland and its many inhabitants, the Disney Festival of Fantasy Parade is a thrilling sight-and-sound spectacular that winds its way through the streets of Magic Kingdom park each afternoon.
Be a part of this grand gala, which includes spectacular, state-of-the-art floats starring Characters from some of your favorite Disney stories, plus colorfully costumed performers on stilts, pendulums and swings.
During the fantastical procession, be on the look-out for:
It's a dazzling sight unlike anything you've even seen or heard, and a festival of fun for everyone! (source)
---
Festival of Fantasy Parade | Disney World Fun Facts
There are a total of 9 floats in the parade
There are roughly 40 Disney characters in the parade
The Tangled float is 28 feet long
The Maleficent float is 53 feet long and reaches 26 feet in the air
The Princess Garden float is 50 feet long
The tallest float in the parade is Mickey's Airship at the end. It stands at 32 feet high
Their are more than 100 cast members in the parade
There are more than 12 classic Disney stories represented in the parade
---
Festival of Fantasy Parade | Disney World Details
---