Ariel (The Little Mermaid)
Last Updated on: September 10th, 2023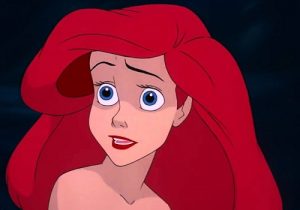 Who is Ariel?
Ariel is a character from the Disney animated film "The Little Mermaid." She is a mermaid princess who falls in love with a human prince and makes a deal with a sea witch to become human in order to be with him. Ariel is known for her red hair and her love of music and singing.
Interesting Facts and Stats:
The Collection:
Here is the Internet's largest collection of Ariel related movies, TV shows, toys and other products. As always, new pieces are added to this collection regularly.
Movie Appearances
---
---
---
---
---
---
Show Appearances
---
---
---
---
---
Song Appearances "Part of Your World" is a song from the Disney animated film "The Little Mermaid". The song was written by composer Alan Menken and lyricist…
---
---
Park Appearances
---
---
---
---
---
---
---
---
---
---
Related Products
---
---
---
---
---
---
---
---
---
---
---
---
---
---
---
---
---
---
---
---
---
---
---
---
---
---
---
---
---
---
---
---
---
---
---
---
---
---
---
---
---
---
---
---
---
---
---
---
In the News
---