Here is everything you need to know about the amazing Disney movie The Little Mermaid: Ariel's Beginning  including casting, reviews, fun facts and more. I hope you find this listing informative and helpful!
The Little Mermaid: Ariel's Beginning  Description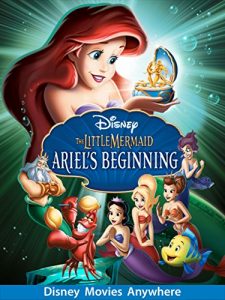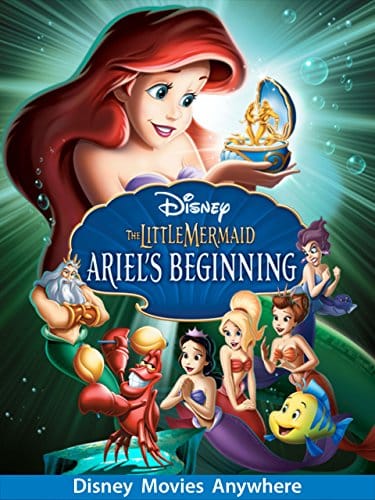 "The Little Mermaid: Ariel's Beginning" is a direct-to-video animated film released by Walt Disney Studios Home Entertainment in 2008. It serves as a prequel to Disney's classic animated film "The Little Mermaid" and explores the backstory of Ariel, the beloved mermaid princess.
The film delves into Ariel's early life and reveals how her love for music and adventure began. It starts with a young Ariel and her older sisters living under strict rules imposed by their father, King Triton, following the tragic death of their mother, Queen Athena. Music and any form of entertainment are banned in the underwater kingdom of Atlantica, leaving the seven sisters longing for a life of freedom.
As Ariel discovers an underground music club and meets a charming seahorse named Sebastian, she becomes determined to restore music to the kingdom and bring joy back into their lives. Along the way, she faces challenges, but her determination and passion for music drive her to overcome obstacles and stand up for what she believes in.
"The Little Mermaid: Ariel's Beginning" showcases Ariel's courage, curiosity, and compassion, portraying her as a strong and independent young mermaid. The film also delves into King Triton's struggles as a single father and his eventual realization that music is essential for the happiness of his family.
With its vibrant animation, catchy musical numbers, and touching storytelling, "The Little Mermaid: Ariel's Beginning" is a delightful addition to the "Little Mermaid" franchise. It offers fans a deeper understanding of Ariel's character and serves as a heartwarming family-friendly film for both children and adults to enjoy.
---
The Little Mermaid: Ariel's Beginning  Cast:
Jodi Benson: Ariel
Samuel E. Wright: Sebastian
Jim Cummings: King Triton and Shelbow
Sally Field: Marina Del Rey
Parker Goris: Flounder
Jennifer Hale: Alana
Kari Wahlgren: Attina
Jeff Bennett: Benjamin the manatee and the Swordfish Guards
Andrea Robinson: Queen Athena (singing voice)
Lorelei Hill Butters: Queen Athena (speaking voice)
Rob Paulsen: Ink Spot the octopus and Swifty the shrimp
Kevin Michael Richardson: Cheeks
---
The Little Mermaid: Ariel's Beginning  Crew:
Director: Peggy Holmes
Producers: Kendra Halland
Music: James Dooley
---
The Little Mermaid: Ariel's Beginning  Details
The Little Mermaid: Ariel's Beginning  Trailer:
---