Here is everything you need to know about the amazing Disney movie The Little Mermaid including casting, reviews, fun facts and more. I hope you find this listing informative and helpful!
The Little Mermaid Description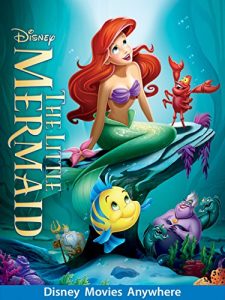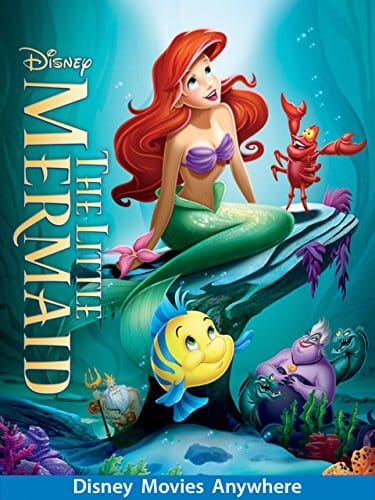 "The Little Mermaid" is a classic animated musical fantasy film produced by Walt Disney Animation Studios and released in 1989. It is based on the Danish fairy tale of the same name by Hans Christian Andersen.
The story follows Ariel, a young and adventurous mermaid princess who dreams of living on land and exploring the human world. Ariel becomes fascinated with human life and culture, especially after rescuing Prince Eric from a shipwreck during a storm. Determined to be with him, she makes a deal with the sea witch Ursula to trade her voice for human legs. However, she must make Prince Eric fall in love with her within three days, or she will belong to Ursula forever.
The film is known for its beautiful animation, memorable songs, and strong characters. Ariel's iconic red hair and green mermaid tail have become symbols of the Disney Princess franchise. The music, composed by Alan Menken with lyrics by Howard Ashman, includes beloved songs such as "Part of Your World," "Under the Sea," and "Kiss the Girl," which won the Academy Award for Best Original Song.
"The Little Mermaid" marked a significant turning point for Disney animation, known as the Disney Renaissance, as it brought back critical acclaim and commercial success to the studio after a period of decline. The film's success led to a resurgence of Disney animated musicals, creating a new era of animated classics in the 1990s.
The film's positive reception and lasting impact have inspired several sequels, spin-offs, a Broadway musical, and a live-action adaptation. Ariel remains one of Disney's most beloved and recognizable characters, and "The Little Mermaid" continues to enchant audiences of all ages with its timeless tale of love, adventure, and the pursuit of dreams.
---
The Little Mermaid Fun Facts
It is based on the Danish fairy tale of the same name by Hans Christian Andersen.
The film marked the beginning of the Disney Renaissance, a period of renewed success and critical acclaim for Disney animated films in the late 1980s and 1990s.
"The Little Mermaid" was directed by Ron Clements and John Musker, who went on to direct other Disney classics such as "Aladdin" and "Moana."
The voice of Ariel, the film's protagonist, was provided by Jodi Benson, who would go on to voice Ariel in various other Disney media.
The film introduced several memorable characters, including Sebastian the crab, Flounder the fish, and Ursula the sea witch.
"The Little Mermaid" features a soundtrack composed by Alan Menken and lyrics by Howard Ashman, which won two Academy Awards for Best Original Score and Best Original Song ("Under the Sea").
The film's success revitalized the genre of animated musicals and led to a resurgence in popularity for Disney animation.
"The Little Mermaid" was praised for its animation, catchy songs, and strong storytelling, and it became a cultural phenomenon, inspiring merchandise, theme park attractions, and stage adaptations.
The film grossed over $211 million worldwide during its initial release and received widespread critical acclaim.
"The Little Mermaid" is credited with paving the way for subsequent Disney animated classics like "Beauty and the Beast," "The Lion King," and "Frozen."
---
The Little Mermaid Crew:
Directors: John Musker and Ron Clements
Producers: Howard Ashman and John Musker
Music: Alan Menken
---
The Little Mermaid Details
The Little Mermaid Trailer:
---