Here is everything you need to know about the amazing Disney series The Little Mermaid: The Series including casting, episodes, fun facts and more. I hope you find this listing informative and helpful!
The Little Mermaid: The Series Description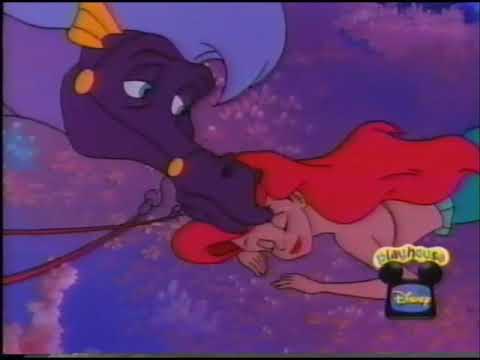 "The Little Mermaid: The Series" is an animated television series that aired from 1992 to 1994 as part of Disney's weekday afternoon programming block, "The Disney Afternoon." The series serves as a direct continuation of the 1989 animated film "The Little Mermaid" and takes place after the events of the movie.
The show follows the underwater adventures of Ariel, the adventurous and curious mermaid princess, as she explores the underwater kingdom of Atlantica with her friends and family. Ariel is joined by her best friend Flounder, a loyal and shy fish, and Sebastian, a crab who serves as King Triton's court composer and Ariel's mentor. The series also introduces new characters, including Ariel's younger sister, Alana, and other mermaid friends.
Each episode centers around Ariel's endeavors to explore the human world, as well as her efforts to protect the underwater kingdom from various threats, including sea witches, pirates, and other aquatic creatures. Ariel's curiosity often leads to exciting adventures and valuable life lessons about friendship, responsibility, and the importance of following one's heart.
The series features musical numbers and showcases some of the memorable songs from the original film, along with new songs created for the show. The catchy tunes and magical underwater setting make "The Little Mermaid: The Series" a delightful and entertaining watch for both children and fans of the "The Little Mermaid" franchise.
---
The Little Mermaid: The Series Cast:
Jodi Benson: Ariel
Edan Gross and Bradley Pierce: Flounder
Samuel E. Wright: Sebastian
Maurice LaMarche: Scuttle
Kenneth Mars: King Triton
Danny Cooksey: Urchin
Jeff Bennett: Prince Eric
Pat Carroll: Ursula
Patti Edwards: Flotsam and Jetsam
---
The Little Mermaid: The Series Details:
The Little Mermaid: The Series Trailer: