Here is everything you need to know about the amazing Disney movie Wreck-It Ralph 2 | Ralph Breaks the Internet including casting, reviews, fun facts and more. I hope you find this listing informative and helpful!
Wreck-It Ralph 2 | Ralph Breaks the Internet Description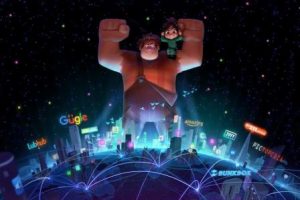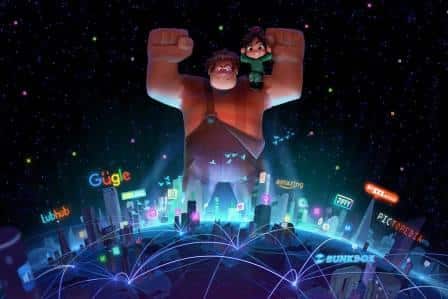 "Ralph Breaks the Internet" is a Disney animated film released in 2018, serving as a sequel to the 2012 film "Wreck-It Ralph." Directed by Rich Moore and Phil Johnston, the movie continues the adventures of Ralph and Vanellope von Schweetz in the ever-expanding world of the internet.
The story picks up six years after the events of the first film, with Ralph and Vanellope still best friends. When Vanellope's game, "Sugar Rush," faces a threat of being unplugged due to a broken part, Ralph and Vanellope embark on a journey into the internet to find a replacement.
Upon entering the vast digital realm of the internet, Ralph and Vanellope encounter various online locations and meet a wide array of internet characters, including popular websites, search engines, and social media platforms. However, their quest becomes complicated when they discover that Vanellope has fallen in love with the fast-paced world of an online racing game called "Slaughter Race," leaving Ralph worried about losing his best friend.
The film explores themes of friendship, self-discovery, and the challenges of change as Ralph and Vanellope navigate through the unfamiliar and dynamic landscape of the internet. "Ralph Breaks the Internet" cleverly satirizes internet culture, memes, and online trends, providing a humorous and timely commentary on modern-day technology.
The movie received positive reviews for its imaginative portrayal of the internet, stunning animation, and heartfelt story. It was particularly praised for its depiction of friendship and how it evolves as individuals pursue their passions and dreams. The voice performances of John C. Reilly as Ralph and Sarah Silverman as Vanellope added depth and emotion to the characters' journey.
"Ralph Breaks the Internet" was a commercial success, further solidifying the "Wreck-It Ralph" franchise's popularity. It showcased Disney's ability to adapt to contemporary themes and remain relevant in the digital age. The film's exploration of the internet world resonated with both children and adults, making it a beloved addition to Disney's animated filmography.
---
Wreck-It Ralph 2 | Ralph Breaks the Internet Cast:
---
Wreck-It Ralph 2 | Ralph Breaks the Internet Crew:
Directors: Rich Moore and Phil Johnston
Producer: Clark Spencer
Screenplay by: Phil Johnston and Pamela Ribon
---
Wreck-It Ralph 2 | Ralph Breaks the Internet Details
Wreck-It Ralph 2 | Ralph Breaks the Internet Trailer:
---