Here is everything you need to know about the amazing Disney movie Wreck-It Ralph including casting, reviews, fun facts and more. I hope you find this listing informative and helpful!
Wreck-It Ralph Description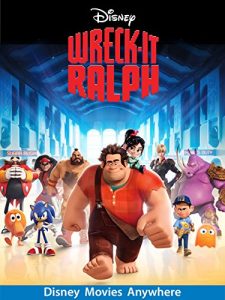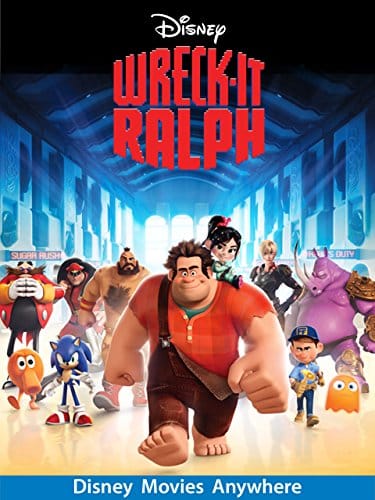 "Wreck-It Ralph" is a Disney animated film released in 2012. Directed by Rich Moore, the movie takes place in a video game world where various arcade game characters come to life after the arcade closes for the day.
The story revolves around Ralph, the antagonist of a retro arcade game called "Fix-It Felix Jr." Feeling unappreciated and wanting to prove that he can be a hero, Ralph sets out on a journey to earn a medal by entering other video games. However, his actions inadvertently lead to chaos and threaten the entire arcade.
During his adventure, Ralph meets Vanellope von Schweetz, a glitch from a racing game called "Sugar Rush," who dreams of becoming a racer despite being bullied by the other characters. The two form an unlikely friendship, and Ralph learns the importance of acceptance and being true to oneself.
"Wreck-It Ralph" received widespread critical acclaim for its imaginative concept, clever references to video game culture, and heartfelt storytelling. The film's exploration of themes like self-identity, friendship, and the impact of labels on individuals resonated with audiences of all ages.
The movie was praised for its engaging characters, stunning animation, and humor. It featured a nostalgic trip down memory lane for gamers, with appearances of iconic video game characters throughout the film. Additionally, Sarah Silverman's performance as Vanellope von Schweetz was particularly well-received.
"Wreck-It Ralph" was a commercial success and earned several award nominations, including an Academy Award nomination for Best Animated Feature. It spawned a sequel, "Ralph Breaks the Internet," which continued the adventures of Ralph and Vanellope in the vast world of the internet.
Overall, "Wreck-It Ralph" remains a beloved film in the Disney animation library, celebrated for its creativity, emotional depth, and messages about friendship and self-discovery. It is considered one of Disney's modern classics and has left a lasting impact on both gamers and non-gamers alike.
---
Wreck-It Ralph Fun Facts
"Wreck-It Ralph" was inspired by classic arcade games from the 1980s and early 90s, and features references to several iconic games such as Pac-Man, Donkey Kong, and Space Invaders.
The voice of the character Ralph was performed by John C. Reilly, who spent months studying classic arcade games and working with animators to bring the character to life.
The film's soundtrack features music from electronic dance music (EDM) artist Skrillex, who was inspired by the film's themes of friendship and self-discovery.
The film's script was developed over a period of 10 years and underwent several revisions, with the filmmakers working closely with video game experts and nostalgia consultants to ensure accuracy and authenticity.
"Wreck-It Ralph" was the first feature-length film to be created entirely by Walt Disney Animation Studios, and marked a departure from the studio's traditional hand-drawn animation style.
In addition to its success at the box office, "Wreck-It Ralph" also spawned several spin-off games, merchandise, and a sequel, "Ralph Breaks the Internet."
---
Wreck-It Ralph Crew:
Director: Rich Moore
Producer: Clark Spencer
Writers: Phil Johnston and Jennifer Lee
---
Wreck-It Ralph Details
Wreck-It Ralph Trailer:
---