Here is everything you need to know about Walt Disney World's Magic Kingdom's extinct SpectroMagic parade including history, fun facts, photos and more. I hope you find this listing informative and helpful!
SpectroMagic | Disney World Description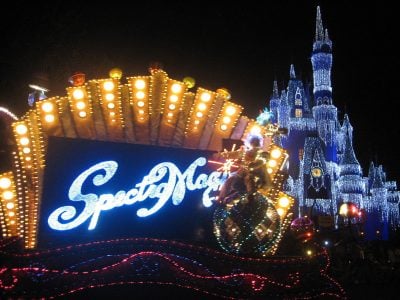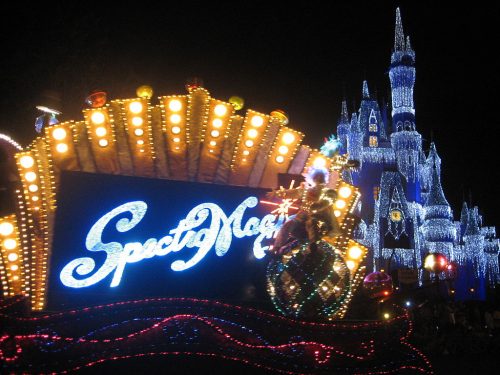 SpectroMagic was a nighttime parade that used to take place at Magic Kingdom in Walt Disney World Resort. It debuted in 1991 and ran until 1999, before returning for another run from 2001 to 2010.
SpectroMagic was known for its dazzling display of lights, music, and characters. The parade featured a procession of floats adorned with thousands of twinkling lights, vibrant colors, and intricate designs. Characters from classic Disney films, such as Mickey Mouse, Cinderella, Peter Pan, and Aladdin, were featured throughout the parade.
What made SpectroMagic unique was its innovative use of fiber optics and other lighting technologies, creating a mesmerizing visual spectacle. The floats seemed to come alive as they moved down Main Street, U.S.A., accompanied by a catchy and memorable soundtrack.
The parade delighted guests with its whimsical atmosphere and magical ambiance, becoming a fan-favorite nighttime entertainment option at Magic Kingdom. However, SpectroMagic ended its run in 2010 to make way for the new nighttime parade, the Main Street Electrical Parade.
---
SpectroMagic | Disney World Fun Facts
---
SpectroMagic | Disney World Details
Disney Character(s) in this Post:
Aladdin