Alice (Alice in Wonderland)
Last Updated on: September 12th, 2023
Who is Alice?
Alice is an animated Disney character who appeared in Disney's 1952 animated film Alice in Wonderland. Alice's first appearance in the public conscious was in Lewis Carroll's 1865 novel Alice's Adventures in Wonderland. She has since appeared in countless screen and stage adaptations of the novel.
---
Interesting Facts and Stats:
She was played by Kathryn Beaumont, who was also the voice of Wendy Darling in Peter Pan.
---
The Collection:
Here is the Internet's largest collection of Alice-related movies, TV shows, toys and other products. As always, new pieces are added to this collection regularly.
Movie Appearances
---
---
---
Show Appearances
---
---
Song Appearances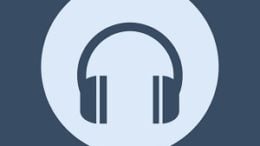 "I'm Late" is a song from the 1951 Disney animated film "Alice in Wonderland". The song is performed by the White Rabbit, a harried and…
---
---
---
---
---
---
Park Appearances
---
---
---
---
---
---
Related Products
---
---
---
---
---
---
---
---
---
---
---
---
---
---
---
In the News
Disney Junior Sets ALICE'S WONDERLAND BAKERY Premiere Date, January 6, 2022
---