Here is everything you need to know about the amazing Disney movie Alice In Wonderland (Live-Action) including casting, reviews, fun facts and more. I hope you find this listing informative and helpful!
Alice In Wonderland (Live-Action) Description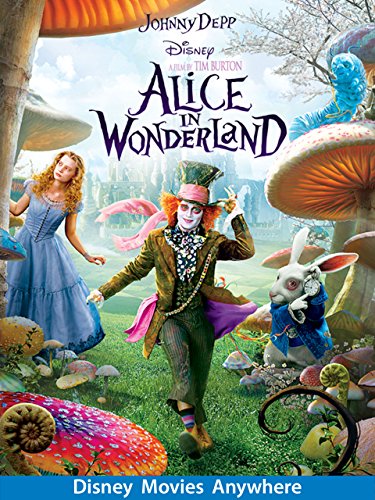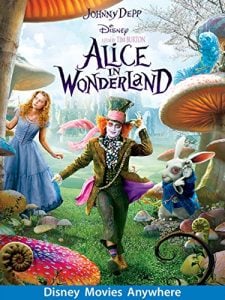 In Alice In Wonderland, tumble down the rabbit hole with Alice for a fantastical new adventure in an imaginative new twist on one of the most beloved stories of all time. Alice, now 19 years old, returns to the whimsical world she first entered as a child and embarks on a journey to discover her true destiny. This Wonderland filled with familiar friends and characters is a world beyond your imagination and unlike anything you've seen before.
---
Alice In Wonderland (Live-Action) Cast:
Mia Wasikowska: Alice Kingsleigh
Johnny Depp: Tarrant Hightopp/Mad Hatter
Helena Bonham Carter: The Red Queen
Anne Hathaway: The White Queen
Crispin Glover: Ilosovic Stayne/Knave of Hearts
Matt Lucas: Tweedledee and Tweedledum
Frances de la Tour: Imogene
Leo Bill: Hamish Ascot
Michael Sheen: Nivens McTwisp (White Rabbit)
Alan Rickman: Absolem (Caterpillar)
Stephen Fry: Chess (Cheshire Cat)
Barbara Windsor: Mallymkun (Dormouse)
Timothy Spall: Bayard (Puppy)
Paul Whitehouse: Thackery Earwicket (March Hare)
Michael Gough: Uilleam (Dodo)
Christopher Lee: Jabberwock
Imelda Staunton: The Tall Flower Faces
Jim Carter: The Executioner
---
Alice In Wonderland (Live-Action) Crew:
Director: Tim Burton
Producers: Richard D. Zanuck, Joe Roth, Suzanne Todd and Jennifer Todd
Screenplay: Linda Woolverton
Music: Danny Elfman
---
Alice In Wonderland (Live-Action) Details
---