Here is everything you need to know about the amazing Disney movie Alice Through the Looking Glass including casting, reviews, fun facts and more. I hope you find this listing informative and helpful!
Alice Through the Looking Glass Description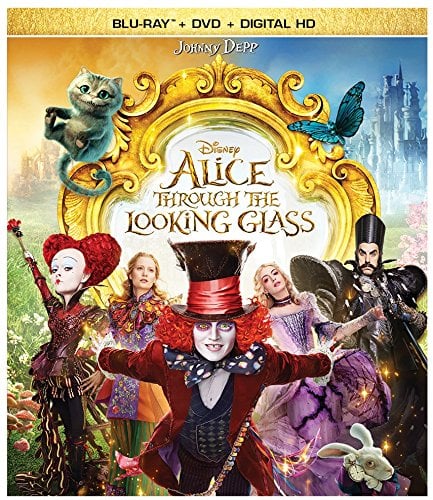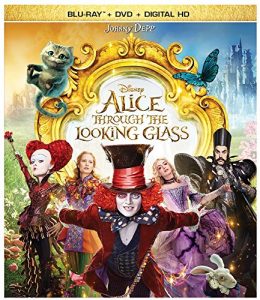 "Alice Through the Looking Glass" is a fantasy adventure film released in 2016. It serves as a sequel to the 2010 film "Alice in Wonderland" and is loosely based on Lewis Carroll's novel "Through the Looking-Glass."
The movie follows the story of Alice Kingsleigh, who returns to the whimsical world of Underland (known as Wonderland) through a magical looking glass. In Underland, she discovers that her dear friend, the Mad Hatter, is in grave danger. To save him and the entire realm, Alice embarks on a perilous journey through time, encountering various eccentric characters along the way.
Directed by James Bobin, the film features a star-studded cast, including Mia Wasikowska as Alice, Johnny Depp as the Mad Hatter, Helena Bonham Carter as the Red Queen, and Anne Hathaway as the White Queen. The visually stunning movie showcases imaginative landscapes, fantastical creatures, and intricate costumes.
"Alice Through the Looking Glass" explores themes of time, friendship, and the power of imagination. It delves into the backstory of characters from the original film while offering a new adventure filled with whimsy, humor, and magical elements.
While the film received mixed reviews from critics, it still captivated audiences with its visually stunning effects and the return of beloved characters from Wonderland. Whether one is a fan of the original story or simply enjoys fantastical adventures, "Alice Through the Looking Glass" offers an entertaining journey into a world of imagination and wonder.
---
Alice Through the Looking Glass Cast:
Johnny Depp as Tarrant Hightopp/Mad Hatter
Louis Ashbourne Serkis as Young Tarrant Hightopp
Anne Hathaway as Mirana/White Queen
Amelia Crouch as Young Mirana
Mia Wasikowska as Alice Kingsleigh
Helena Bonham Carter as Iracebeth/Red Queen
Leilah de Meza as Young Iracebeth
Sacha Baron Cohen as Time
Rhys Ifans as Zanik Hightopp
Matt Lucas as Tweedledum and Tweedledee
Lindsay Duncan as Helen Kingsleigh
Leo Bill as Hamish Ascot
Geraldine James as Lady Ascot
Andrew Scott as Dr. Addison Bennett
Ed Speleers as James Harcourt
Richard Armitage as King Oleron
Hattie Morahan as Queen Elsemere
Joanna Bobin as Lady Alexandra Ascot
Simone Kirby as Tyva Hightopp
Joe Hurst as Bim Hightopp
Oliver Hawkes as Young Bim Hightopp
Siobhan Redmond as Bumalic Hightopp
Frederick Warder as Poomally Hightopp
Eve Hedderwick Turner as Baloo Hightopp
Tom Godwin as Pimlick Hightopp
Alan Rickman as Absolem
Stephen Fry as Cheshire Cat
Michael Sheen as Nivens McTwisp
Timothy Spall as Bayard
Kyle Hebert as Young Bayard
Barbara Windsor as Mallymkun
Matt Vogel as Wilkins
Paul Whitehouse as Thackery Earwicke
Wally Wingert as Humpty Dumpty
Meera Syal as Nobody
Edward Petherbridge as Gentleman Fish
Owain Rhys Davies as Delivery Frog
Paul Hunter as White Chess King
---
Alice Through the Looking Glass Crew:
Director: James Bobin
Producers: Joe Roth, Suzanne Todd, Jennifer Todd and Tim Burton
Music: Danny Elfman
---
Alice Through the Looking Glass Details
Alice Through the Looking Glass Trailer:
---