Here is everything you need to know about Walt Disney World's Magic Kingdom's extinct Main Street Electrical Parade including history, fun facts, photos and more. I hope you find this listing informative and helpful!
Main Street Electrical Parade | Disney World Description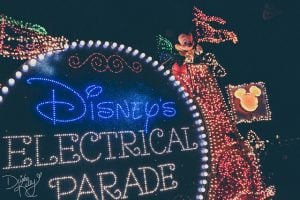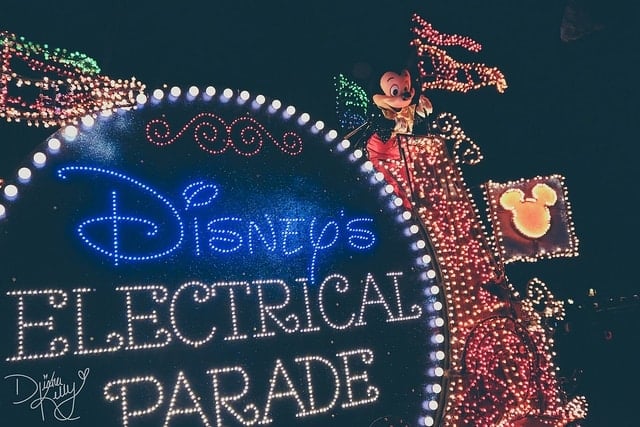 The Main Street Electrical Parade was a classic Disney parade which alternated between various Disney parks for the better part of a 45 year run. The parade featured floats and performers covered in hundreds of thousands of lights, which made for an amazing sight at night. The Disney World version of the parade had three runs: 1977-1991, 1999-2001 and 2010-2016. The parade was replaced by the same parade, SpectroMagic, after both of the first two runs and was not replaced at all (so far) after the third. It is unclear if the parade will ever return to Disney World or if it is permanently retired.
---
Main Street Electrical Parade | Disney World Fun Facts
The Main Street Electrical Parade made its debut at Disneyland in 1972, and quickly became one of the park's most popular attractions.
The parade features colorful floats, lively music, and over half a million twinkling lights, making it a spectacular sight to behold at night.
The Main Street Electrical Parade is famous for its iconic theme song, "Baroque Hoedown," which has been a fan favorite for generations.
The parade features classic Disney characters, including Mickey Mouse and his friends, as well as a variety of other beloved characters from Disney movies and shows.
Over the years, the Main Street Electrical Parade has been a staple at various Disney theme parks, including Disneyland, Disney California Adventure, and Magic Kingdom.
---
Main Street Electrical Parade | Disney World Details