Magic Kingdom Park
Last Updated on: March 17th, 2023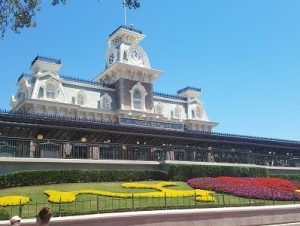 The Magic Kingdom is the first of the four major theme parks at the Walt Disney World Resort in Florida having opened on October 1, 1971. The park was designed to be a larger version of Disneyland park in California.
Park Areas:
Epcot is broken up into six distinctly different 'lands' organized in a hub and spoke pattern with the Cinderella Castle, and the area in front of it, serving as the hub. The lands include:
Park Address:
1180 Seven Seas Drive, Lake Buena Vista, Florida 32830
Articles, Features and Directory Items:
Here is your complete guide to Walt Disney World's Magic Kingdom including attractions, restaurants, shows and rides past, present and future. As always, new pieces are added to this collection regularly.
Park Attractions
---
---
---
---
---
---
---
---
---
---
---
---
---
---
---
---
---
---
---
---
---
---
---
---
---
---
---
---
---
---
---
---
---
---
---
---
---
---
---
---
---
---
---
---
---
---
---
---
---
---
---
---
---
---
---
---
---
---
---
---
---
---
---
---
---
---
---
---
---
---
---
---
---
---
---
---
---
---
---
---
---
---
---
---
---
---
---
---
---
---
---
---
---
---
---
---
---
---
---
---
---
---
---
---
---
---
---
---
---
---
---
---
---
---
---
---
---
---
---
---
---
---
---
---
---
---
---
---
---
---
---
---
---
---
---
---
---
---
---
---
---
---
---
---
---
---
---
---
---
---
---
---
---
---
---
---
---
---
---
---
---
Related Products
The iconic figures of Walt Disney and Mickey Mouse, as envisioned for the "Partners" statues at Disney Parks, grace the front of this handsome watch…
---
---
---
---
---
---
---
---
---
---
---
---
---
---
---
---
---
---
---
---
---
---
---
---
---
---
---
---
---
---
---
---
---
---
---
---
---
---
---
---
---
---
---
---
---
---
---
---
---
---
---
---
---
---
---
---
---
---
---
---
---
---
---
---
---
---
---
---
---
---
---
---
---
---
---
---
---
---
---
---
---
---
---
---
---
---
---
---
---
---
---
---
---
---
---
---
---
---
---
---
---
---
---
---
---
---
---
---
---
---
---
---
---
---
---
---
---
---
---
---
---
---
---
---
---
---
---
---
---
---
---
---
---
---
---
---
---
---
---
---
---
---
---
---
---
---
---
---
---
---
---
---
---
---
---
---
---
---
---
---
---
---
In the News
---