Here is everything you need to know about the amazing Tomorrowland Terrace Restaurant restaurant at Walt Disney World's Magic Kingdom including history, reviews, fun facts, photos and more. I hope you find this listing informative and helpful!
Tomorrowland Terrace Restaurant | Disney World Description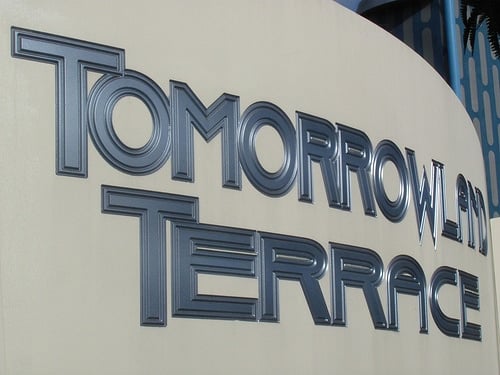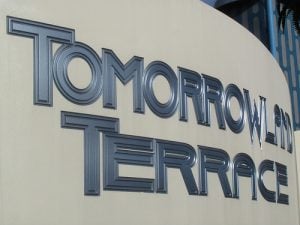 At the Magic Kingdom's Tomorrowland Terrace Restaurant, there's great food in your future—whether you envision a hearty Angus bacon cheeseburger or a healthful chicken Caesar salad. Kids can enjoy peanut butter and jelly, chicken strips or macaroni and cheese. And our delicious drink and dessert choices are ahead of their time!
---
Tomorrowland Terrace Restaurant | Disney World Fun Facts
So the history of Tomorrowland Terrace is a bit complicated. It started in the location currently occupied by Cosmic Ray's as a full time restaurant, running from opening day in 1971 to 1994. It then took a hiatus and relocated to its current location in 2011 as a seasonal restaurant.
This location was occupied by the Plaza Pavilion from 1973-2005 and the Tomorrowland Noodle Station from 2005-2011.
This location is often used for fireworks dessert parties.
---
Tomorrowland Terrace Restaurant | Disney World Details
---
Tomorrowland Terrace Restaurant | Disney World Reviews
---