Here is everything you need to know about the amazing Sleepy Hollow Refreshments restaurant at Walt Disney World's Magic Kingdom including history, reviews, fun facts, photos and more. I hope you find this listing informative and helpful!
Sleepy Hollow Refreshments | Disney World Description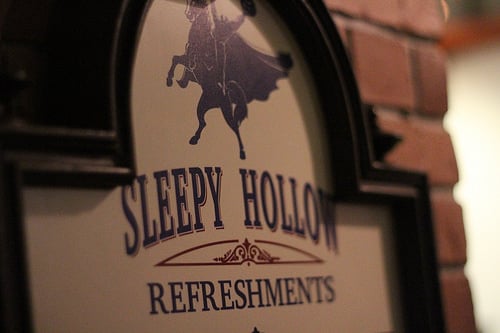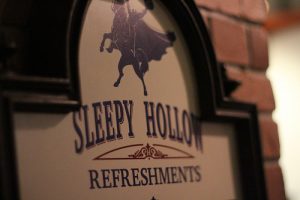 Sleepy Hollow Refreshments is a quick-service dining location at Disney World's Magic Kingdom in Orlando, Florida. The restaurant is located in Liberty Square and is known for its delicious snacks and desserts.
The menu at Sleepy Hollow Refreshments includes a variety of sweet and savory treats, including freshly-made waffles topped with fruit, whipped cream, and Nutella, as well as funnel cakes, churros, and ice cream sandwiches. The restaurant also serves a variety of drinks, including specialty coffees and seasonal drinks like apple cider and hot chocolate.
One of the most popular items on the menu at Sleepy Hollow Refreshments is the Sweet and Spicy Chicken Waffle Sandwich, which features crispy fried chicken and a blend of sweet and spicy sauces sandwiched between two freshly-made waffles. Other popular items include the Fresh Fruit Waffle Sandwich, which is topped with strawberries, blueberries, and bananas, and the Funnel Cake topped with powdered sugar and your choice of topping.
Overall, Sleepy Hollow Refreshments is a great place to stop for a quick and delicious snack or dessert while exploring the Magic Kingdom. The restaurant is situated in a beautiful and historic section of the park and offers visitors a chance to relax and recharge before continuing their Disney adventure.
---
Sleepy Hollow Refreshments | Disney World Fun Facts
The restaurant opened in 1971, shortly after the Magic Kingdom's grand opening day.
The restaurant is themed/named after Disney's 1949 animated movie "The Adventures of Ichabod and Mr. Toad."
---
Sleepy Hollow Refreshments | Disney World Details
---
Sleepy Hollow Refreshments | Disney World Reviews
---