Here is everything you need to know about the amazing Tortuga Tavern restaurant at Walt Disney World's Magic Kingdom including history, reviews, fun facts, photos and more. I hope you find this listing informative and helpful!
Tortuga Tavern | Disney World Description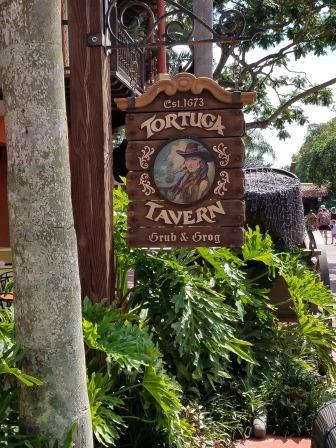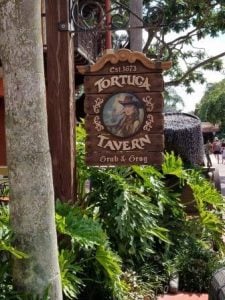 At the Magic Kingdom's Tortuga Tavern, sink y'er teeth into a swashbuckling smorgasbord of hearty fare fit for scallywags and landlubbers alike!
Avast! Steal away to this delightful scoundrel's den and explore a bounty of savory eats.
Prepare for the tastiest grub this side of Port Royal! Amidst a setting replete with pirate-y treasures, their mouthwatering menu includes pulled pork, sliced beef brisket or grilled chicken breast barbecue sandwiches—all served with beans and coleslaw. Buccaneer-loving landsmen might also want to try the roasted corn and vegetable salad for a lighter, lip-smackin' dish worth its weight in doubloons!
---
Tortuga Tavern | Disney World Fun Facts
Tortuga Tavern typically operates as a seasonal restaurant.
This location dates back to 1971 when El Pirata Y El Perico Restaurante opened with the Magic Kingdom.
In 1998, two small, longtime Adventureland shops were annexed to enlarge this restaurant space: The Golden Galleon and La Princess de Cristal.
---
Tortuga Tavern | Disney World Details
---
Tortuga Tavern | Disney World Reviews
---