Here is everything you need to know about the amazing Golden Oak Outpost restaurant at Walt Disney World's Magic Kingdom including history, reviews, fun facts, photos and more. I hope you find this listing informative and helpful!
Golden Oak Outpost | Disney World Description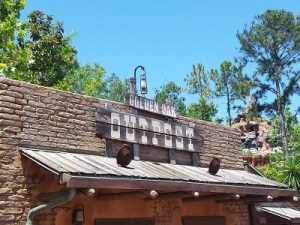 Golden Oak Outpost is a quick-service dining location at Disney World's Magic Kingdom in Orlando, Florida. The restaurant is located in Frontierland and is known for its savory snacks and sandwiches.
The menu at Golden Oak Outpost features a variety of savory dishes, such as chicken nuggets, chicken sandwiches, and waffle fries. One of the most popular items on the menu is the hand-breaded chicken tenders, which are made with all-white meat chicken and served with a choice of dipping sauce. The restaurant also offers vegetarian options, such as the Caprese sandwich, which includes tomato, mozzarella, and basil on a ciabatta roll.
In addition to its food offerings, Golden Oak Outpost is known for its charming theming, which includes rustic decor and a Wild West ambiance. The restaurant features a covered outdoor seating area, which offers a comfortable place to sit and enjoy a meal while taking in the sights and sounds of Frontierland.
Overall, Golden Oak Outpost is a great place to stop for a savory snack or sandwich while exploring Frontierland at the Magic Kingdom. Its delicious menu and charming theming make it a popular dining destination for visitors of all ages.
---
Golden Oak Outpost | Disney World Fun Facts
This location dates back to 1997 when it opened as Frontierland Fries (or Conestoga Fries) which was where you could buy McDonald's French fries.
---
Golden Oak Outpost | Disney World Details
---
Golden Oak Outpost | Disney World Reviews
---