Here is everything you need to know about Walt Disney World's Magic Kingdom's Dumbo the Flying Elephant ride including history, fun facts, photos and more. I hope you find this listing informative and helpful!
Dumbo the Flying Elephant | Disney World Description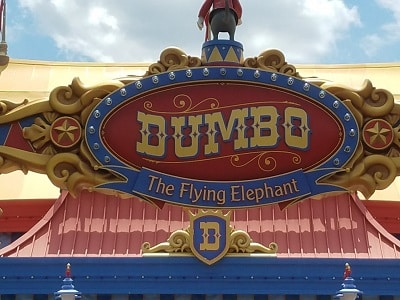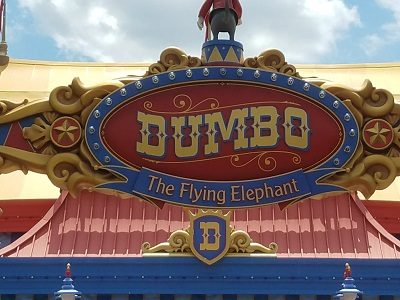 Dumbo the Flying Elephant is a classic ride located in Fantasyland at Magic Kingdom park in Walt Disney World Resort in Florida. The ride is based on the character Dumbo, the flying elephant, from the 1941 Disney animated film of the same name.
In the ride, guests board individual ride vehicles shaped like Dumbo and are lifted into the air by a mechanical arm. The vehicles rotate and go up and down, simulating the sensation of flying like Dumbo. The ride is designed to be family-friendly and is suitable for all ages.
Dumbo the Flying Elephant is a popular attraction at Disney World and is considered a must-do ride for families with young children. The ride has undergone a renovation in recent years, adding a new interactive queue area themed after the circus from the movie, where guests can play and explore while they wait for their turn to ride.
---
Dumbo the Flying Elephant | Disney World Fun Facts
A version of this ride has been included in every Disneyland-style park since the first one in 1955.
The Dumbo ride was an opening day attraction, but not in this location. It moved here in 2012 as part of the new Storybook Circus, prior to that, it was located in Fantasy Land pretty much between the Carousel and Seven Dwarfs Mine Train where the castle turrets are now.
The original ride was much smaller. The second carousel and interactive queue were added when the ride was moved to its current location.
---
Dumbo the Flying Elephant | Disney World Details
Disney Character(s) in this Post:
Dumbo
---