Here is everything you need to know about the amazing Disney movie Dumbo including casting, reviews, fun facts and more. I hope you find this listing informative and helpful!
Description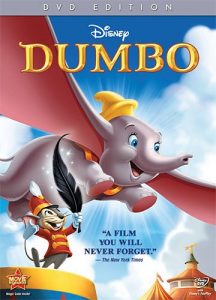 Dumbo is a classic animated film produced by Walt Disney and released in 1941. It tells the heartwarming story of a young circus elephant named Dumbo who is born with unusually large ears, earning him the nickname "Dumbo." Because of his ears, Dumbo becomes the subject of ridicule and mockery from both the other circus animals and the circus-goers.
Despite his initial hardships, Dumbo discovers that his large ears can enable him to fly. With the help of a mouse named Timothy Q. Mouse, Dumbo embraces his unique ability and becomes the star of the circus. The film celebrates the message of self-acceptance, inner strength, and finding the courage to be oneself, no matter the circumstances.
Dumbo was a significant film in Disney's history for several reasons. It was one of the studio's early animated features and marked a departure from their previous films by focusing on a simpler story and having a shorter runtime. Due to budget constraints and the limited resources during World War II, the film's animation was more straightforward and less elaborate than previous Disney works.
However, Dumbo's simplicity became one of its greatest strengths, and it resonated with audiences, becoming a critical and commercial success. The film's emotional storytelling and memorable characters, such as Dumbo and Timothy, endeared it to audiences of all ages.
Dumbo has remained a beloved classic over the years, and its central message of self-empowerment continues to be relevant to this day. In addition to its critical acclaim and commercial success, Dumbo received the Academy Award for Best Original Score, specifically for the song "Baby Mine," which has become one of Disney's most iconic and emotional ballads.
In 2019, Disney released a live-action adaptation of Dumbo, directed by Tim Burton, which brought the story to a new generation of viewers while paying homage to the original animated classic. Despite the adaptation, the original Dumbo remains a timeless masterpiece that continues to hold a special place in the hearts of Disney fans worldwide.
---
Dumbo Fun Facts
The movie is based on a book written by Helen Aberson.
This is one of Disney's shortest feature films (64 minutes).
It was originally supposed to be a short, which may explain its relatively abbreviated length.
It was supposed to be a quick and easy way for Disney to recover some losses from Pinocchio and Fantasia, but it didn't do much better. All three were victims of World War II.
It was re-released 4 times after it was initially in theaters.
---
Crew:
Directors: Ben Sharpsteen, Norman Ferguson, Wilfred Jackson, Bill Roberts, Jack Kinney and
Samuel Armstrong
Producer: Walt Disney
Writers: Otto Englander, Joe Grant and Dick Huemer
Music: Frank Churchill and Oliver Wallace
---
Additional Details
---
Dumbo Trailer:
---