Timothy Q Mouse (Dumbo)
Last Updated on: January 30th, 2023
Who is Timothy Q Mouse?
Timothy Q. Mouse is a character from the Disney animated film "Dumbo." He is a small, anthropomorphic mouse who befriends the title character, Dumbo, an elephant with oversized ears.
Timothy acts as Dumbo's mentor and friend, helping him to believe in himself and discover his hidden talents. He is known for his wise-cracking personality, his loyalty to Dumbo, and his courage in the face of adversity.
Timothy is voiced by actor Edward Brophy in the original film. He is also a regular character in Disney theme parks and other Disney productions, often depicted as a small mouse wearing a bow tie and a top hat.
The Collection:
Here is the Internet's largest collection of Timothy Q Mouse related movies, TV shows, toys and other products. As always, new pieces are added to this collection regularly.
---
---
---
---
---
Mickey Mouse is the ringmaster for this collectible, limited release plush, part of our monthly series themed to beloved Walt Disney World Resort attractions. Here, he takes…
---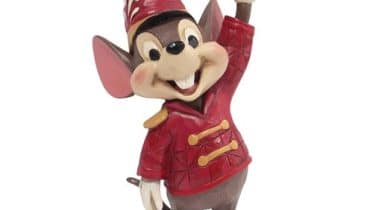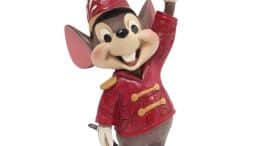 Timothy Q. Mouse, I presume. This beloved guardian and mentor of Dumbo the flying elephant in Disney's 1941 animated feature film boasts a heavy Brooklyn…
---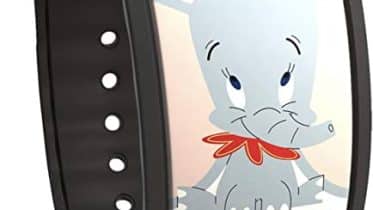 Dumbo and Timothy Mouse MagicBand Details: Created Exclusively For Disney Theme Parks And Resorts With A Simple Touch, You Can Redeem Disney Fastpass+ Selections, Enter…
---
May we direct your attention high in the holiday tree where Dumbo is poised to dive in a daring circus stunt. The baby elephant with…
---
---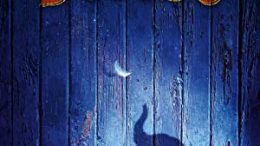 Disney has announced the DVD , Blu-Ray and Digital release dates for their summer blockbuster hit Incredibles 2. Here is what we know…
---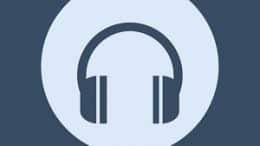 Listen to Pink Elephants:
---