Here is everything you need to know about Walt Disney World's Magic Kingdom's Tom Sawyer Island attraction including history, fun facts, photos and more. I hope you find this listing informative and helpful!
Tom Sawyer Island | Disney World Description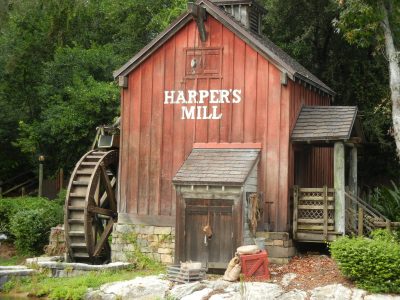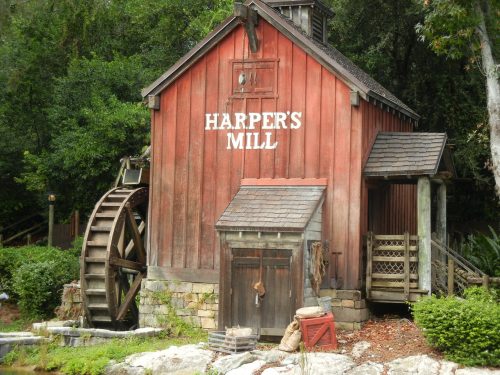 Tom Sawyer Island is a classic and beloved attraction located at both Disneyland in California and Walt Disney World's Magic Kingdom in Florida. Inspired by the adventurous spirit of Mark Twain's iconic literary character, Tom Sawyer, this attraction takes guests on a nostalgic journey to a peaceful and secluded island in the heart of the park.
To access the island, guests board a rustic river raft that ferries them across the waters of the Rivers of America. Once on the island, visitors are transported back in time to the era of the Mississippi River and the frontier days of America.
The island is a vast playground for exploration and imagination, with winding paths, hidden caves, and secret passages. Guests can roam freely and discover various interactive play areas, including Injun Joe's Cave, Harper's Mill, and the Tom Sawyer Scavenger Hunt. Along the way, adventurers can engage in interactive elements, climb up to the treehouse, and even spot the remnants of Tom and Huck's famous exploits, like the secret treasure buried in the barrel.
One of the main highlights of Tom Sawyer Island is its serene atmosphere, offering a brief respite from the hustle and bustle of the theme park. Visitors can relax on shaded benches, take in the scenic views of the river and Liberty Square, and simply enjoy the tranquility of this idyllic retreat.
Tom Sawyer Island is a perfect spot for families to spend quality time together, with ample opportunities for kids to explore, play, and let their imaginations run wild. It is also a favorite attraction for those seeking a moment of relaxation amidst a day filled with thrilling rides and shows.
As an essential part of Disney's commitment to storytelling and immersive experiences, Tom Sawyer Island continues to captivate guests of all ages, allowing them to step into the pages of a beloved literary classic and create their own unforgettable adventures along the riverbanks. Please note that some attractions and elements may vary between the Disneyland and Walt Disney World versions of Tom Sawyer Island.
---
Tom Sawyer Island | Disney World Fun Facts
The island is completely man-made
The attraction did NOT open with the Magic Kingdom in 1971. It actually opened close to 2 years later in 1973.
---
Tom Sawyer Island | Disney World Details
---