Here is everything you need to know about the amazing Liberty Tree Tavern restaurant at Walt Disney World's Magic Kingdom including history, reviews, fun facts, photos and more. I hope you find this listing informative and helpful!
Liberty Tree Tavern | Disney World Description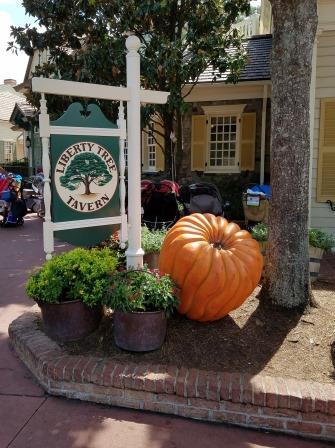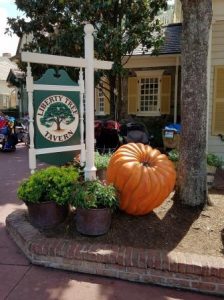 At the Magic Kingdom's Liberty Tree Tavern, pay tribute to our founding fathers as you dine at this stately colonial-style inn serving traditional New England-inspired fare.
Tuck into roast turkey and other American favorites in one of 6 historically themed rooms.
Step back in time to the days of Colonial Williamsburg and sup in splendor on the fall harvest bounty proffered by the Sons and Daughters of Liberty Tree Tavern.
Home of the Brave
Rich wood paneling, candelabra chandeliers, large brick fireplaces, and walls lined with period portraits and curios welcome the weary time traveler. Each of the 6 rooms commemorates a pivotal figure in U.S. history:
Benjamin Franklin
Thomas Jefferson
John Paul Jones
Paul Revere
Betsy Ross
George Washington
Be sure to wander the rooms and see if you can spot the signature artifacts famously associated with each American hero.
---
Liberty Tree Tavern | Disney World Fun Facts
This was an opening day restaurant. 50+ years of operations and still going strong!
Liberty Tree Tavern is themed around colonial America, and the restaurant is decorated to resemble a colonial-era tavern, with warm colors, wooden beams, and patriotic decorations.
The restaurant serves classic American cuisine, such as the Patriot's Platter, which is a platter that includes roasted turkey, pot roast, and meatloaf, and the Ooey Gooey Toffee Cake, which is a warm chocolate cake topped with caramel sauce and vanilla ice cream.
The restaurant is named after the Liberty Tree, which was a famous tree in colonial Boston that served as a symbol of freedom and independence during the American Revolution. The tree was cut down in 1775, but it remains an important symbol in American history.
Liberty Tree Tavern is one of the most popular table service restaurants at Magic Kingdom and it's known for its family-style meals.
The restaurant is also a great spot for guests with food allergies, as it offers a number of options for those with dietary restrictions, such as gluten-free and vegetarian options.
---
Liberty Tree Tavern | Disney World Details
---
Liberty Tree Tavern | Disney World Reviews
---