Here is everything you need to know about the amazing Liberty Tree Tavern restaurant at Walt Disney World's Magic Kingdom including history, reviews, fun facts, photos and more. I hope you find this listing informative and helpful!
Liberty Tree Tavern | Disney World Description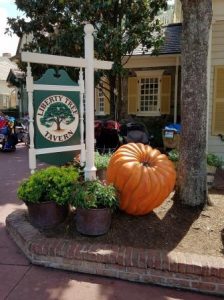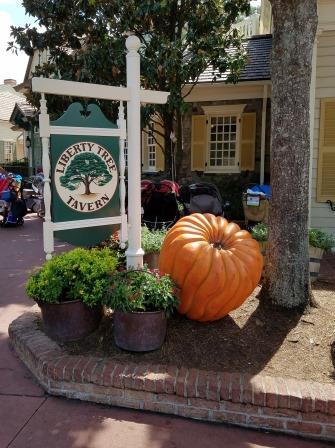 Liberty Tree Tavern is a beloved table-service restaurant located in Liberty Square at the Magic Kingdom theme park in Walt Disney World Resort, Florida. This charming colonial-style inn offers guests a delightful dining experience inspired by the rich history and heritage of early America.
The restaurant's name, "Liberty Tree Tavern," pays homage to the famous Liberty Tree, a symbol of American independence and freedom during the Revolutionary period.
Step inside Liberty Tree Tavern, and you'll be transported to a warm and inviting colonial-era atmosphere, with cozy dining rooms adorned with traditional furnishings and decor.
The restaurant's dining experience is themed around a traditional American colonial feast. Guests are invited to partake in an all-you-care-to-enjoy family-style meal, reminiscent of communal dining in colonial times.
The meal begins with a patriotic "Declaration Salad," followed by the "Patriot's Platter." This bountiful platter features a selection of classic dishes, including roasted turkey breast, pot roast, oven-roasted pork, mashed potatoes, seasonal vegetables, herb stuffing, and a delicious house-made macaroni and cheese. It's a hearty and satisfying meal that celebrates the flavors of traditional American cuisine.
The dining experience at Liberty Tree Tavern is also complemented by the restaurant's theming and storytelling. The rooms within the inn are named after influential figures from American history, such as Benjamin Franklin, Thomas Jefferson, and Betsy Ross. This adds an educational and immersive touch to the dining experience, allowing guests to learn more about these historical figures while enjoying their meal.
---
Liberty Tree Tavern | Disney World Fun Facts
This was an opening day restaurant. 50+ years of operations and still going strong!
Liberty Tree Tavern is themed around colonial America, and the restaurant is decorated to resemble a colonial-era tavern, with warm colors, wooden beams, and patriotic decorations.
The restaurant serves classic American cuisine, such as the Patriot's Platter, which is a platter that includes roasted turkey, pot roast, and meatloaf, and the Ooey Gooey Toffee Cake, which is a warm chocolate cake topped with caramel sauce and vanilla ice cream.
The restaurant is named after the Liberty Tree, which was a famous tree in colonial Boston that served as a symbol of freedom and independence during the American Revolution. The tree was cut down in 1775, but it remains an important symbol in American history.
Liberty Tree Tavern is one of the most popular table service restaurants at Magic Kingdom and it's known for its family-style meals.
The restaurant is also a great spot for guests with food allergies, as it offers a number of options for those with dietary restrictions, such as gluten-free and vegetarian options.
---
Liberty Tree Tavern | Disney World Details
---
Liberty Tree Tavern | Disney World Reviews
---