Here is everything you need to know about the amazing The Plaza Restaurant at Walt Disney World's Magic Kingdom including history, reviews, fun facts, photos and more. I hope you find this listing informative and helpful!
The Plaza Restaurant | Disney World Description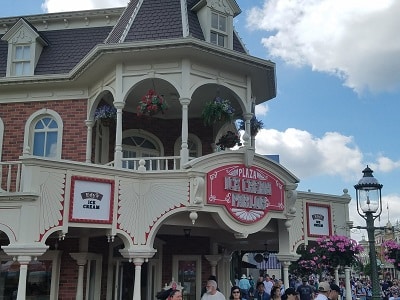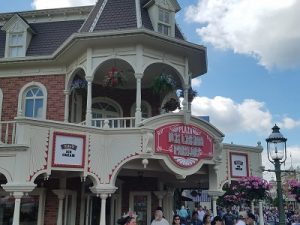 At the Magic Kingdom's The Plaza Restaurant, put your activity-packed day on pause with an impromptu but leisurely meal at this inconspicuous eatery.
Step inside this charming dining parlor awash in turn-of-the-century Art Nouveau touches, including beautifully embellished light fixtures and mirrors and an inviting solarium. The mayor has even been known to drop by—after all, he does live just down the street!
Located at the end of Main Street, U.S.A., around the corner from the Plaza Ice Cream Parlor, the Plaza Restaurant is one of Magic Kingdom park's best-kept secrets and a favorite of many. It may soon become one of yours, too!
---
The Plaza Restaurant | Disney World Fun Facts
This location dates back to the opening of the Magic Kingdom, but it was originally seating for Borden's Ice Cream Parlor (now the Plaza Ice Cream Parlor) before it became its own restaurant in 1977.
---
The Plaza Restaurant | Disney World Details
---
The Plaza Restaurant | Disney World Reviews
---
---