Here is everything you need to know about Walt Disney World's Magic Kingdom's Big Thunder Mountain Railroad Ride ride including history, fun facts, photos and more. I hope you find this listing informative and helpful!
Big Thunder Mountain Railroad | Disney World Description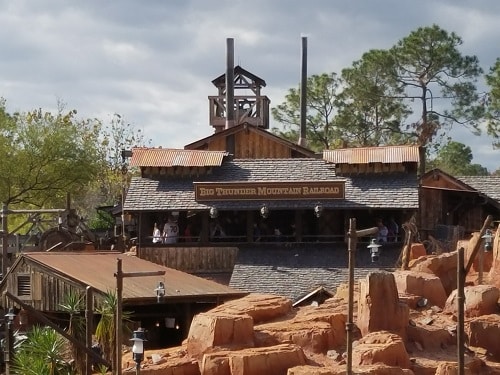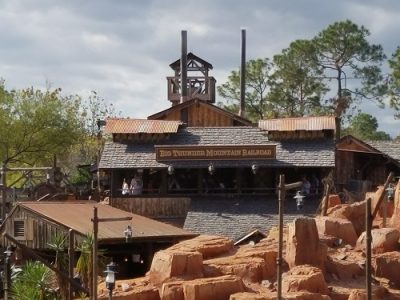 Big Thunder Mountain Railroad is a popular roller coaster attraction located in Frontierland at Disney's Magic Kingdom theme park in Walt Disney World Resort, Florida. The attraction takes guests on a thrilling ride through an abandoned mining town in the American Old West.
The ride features a 3-minute journey on a runaway mine train that races through a series of twists, turns, drops, and tunnels. Along the way, guests will encounter animatronic figures, special effects, and other surprises, all designed to create a fun and immersive experience.
Big Thunder Mountain Railroad is one of the most popular attractions at Disney's Magic Kingdom, and is suitable for most riders over 40 inches tall. It is a favorite among families and thrill-seekers alike, and is known for its high-speed thrills, engaging storyline, and immersive theming.
Overall, Big Thunder Mountain Railroad is a classic Disney attraction that has been entertaining guests at Walt Disney World since 1980, and is a must-visit for anyone looking for a fun and thrilling ride at the park.
Ride Backstory:
Barnabas T. Bullion is the founder and president of the Big Thunder Mining Company. The longtime mining magnate comes from a powerful East Coast family and considers gold to be his very birthright by virtue of his oddly appropriate name; in fact, he considers the ultimate gold strike to be his destiny. And that is why he is having so much trouble with Big Thunder Mountain. According to superstitious locals, Big Thunder Mountain is very protective of the gold it holds within, and the unfortunate soul who attempts to mine its riches is destined to fail. And so far that prophecy is coming to pass. The mine has been plagued by mysterious forces and natural disasters ever since. And yet the Big Thunder Mining Co. is still in operation. In fact, Bullion is discovering new veins of gold and digging new shafts every day, offering a closer look at the Big Thunder mining operation than ever before. But a word to the wise for anyone attempting to visit the mountain: watch out for runaway trains. (source)
---
Big Thunder Mountain Railroad | Disney World Fun Facts
The footprint of the Disney World version of Big Thunder Mountain is 25% bigger than Disneyland's.
The highest point of the ride environment is nearly 200 feet tall
Guests must be 40 inches tall to ride.
The ride's interactive queue was installed in 2013.
The ghost town you venture through in the ride is named Tumbleweed.
The ride tops off at 36 mph (14 mph slower than Expedition Everest and 24 mph slower than Rock 'n' Roller Coaster)
The ride includes 20 audio-animatronics
Disney Legend Tony Baxter designed Big Thunder Mountain in the early 1970's.
Monument Valley in Arizona is the inspiration for the ride's aesthetics.
---
Big Thunder Mountain Railroad | Disney World Details
---