Here is everything you need to know about the amazing Gaston's Tavern restaurant at Walt Disney World's Magic Kingdom including history, reviews, fun facts, photos and more. I hope you find this listing informative and helpful!
Gaston's Tavern | Disney World Description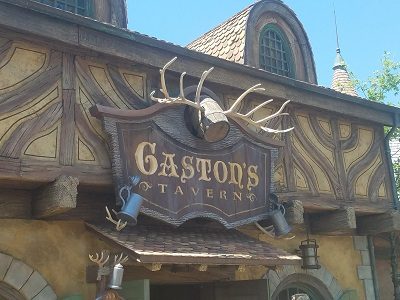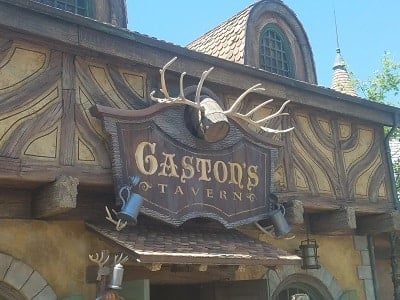 Gaston's Tavern is a quick-service dining location at Disney World's Magic Kingdom in Orlando, Florida. The restaurant is located in Fantasyland and is themed after the popular Disney character, Gaston, from the film "Beauty and the Beast."
The menu at Gaston's Tavern features a variety of snacks and drinks, including the famous warm cinnamon rolls, which are baked fresh daily and topped with sweet icing. Other popular items on the menu include the LeFou's Brew, a non-alcoholic frozen apple juice with a hint of toasted marshmallow and topped with a passion fruit foam, and the pork shank, which is seasoned with spices and slow-roasted to perfection.
In addition to its food offerings, Gaston's Tavern is known for its unique theming, which includes decor inspired by the film "Beauty and the Beast." The restaurant features a large portrait of Gaston himself, as well as various props and decorations that transport visitors into the world of the beloved Disney classic.
Overall, Gaston's Tavern is a great place to stop for a quick snack or drink while exploring Fantasyland at the Magic Kingdom. Its delicious menu and charming theming make it a popular dining destination for visitors of all ages.
---
Gaston's Tavern | Disney World Details
---
Gaston's Tavern | Disney World Reviews
---