Here is everything you need to know about the amazing Westward Ho restaurant at Walt Disney World's Magic Kingdom including history, reviews, fun facts, photos and more. I hope you find this listing informative and helpful!
Westward Ho | Disney World Description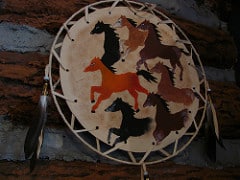 At the Magic Kingdom's Westward Ho, take a break from blazing the trail with assorted chips, frozen lemonade and fountain drinks at this cabin-like counter in Frontierland. Then cozy up to the campfire with hot cocoa, coffee or tea.
---
Westward Ho | Disney World Fun Facts
Although Westward Ho has only existed as a restaurant since 2011, the name actually dates back to the Magic Kingdom's earliest days. A Frontierland shop named Westward Ho operated from 1971-1973 in the spot currently occupied by Prairie Outpost & Supply.
---
Westward Ho | Disney World Details
---
Westward Ho | Disney World Reviews
---