Here is everything you need to know about Walt Disney World's Magic Kingdom's Space Mountain ride including history, fun facts, photos and more. I hope you find this listing informative and helpful!
Space Mountain | Disney World Description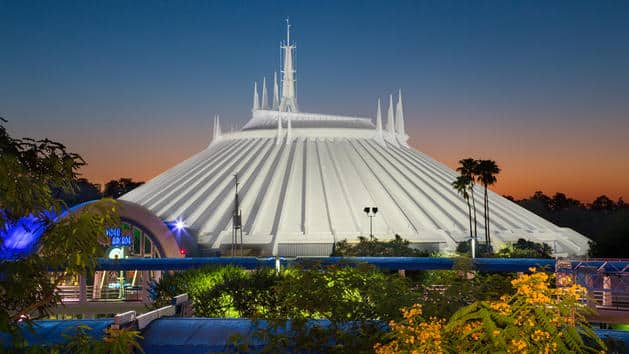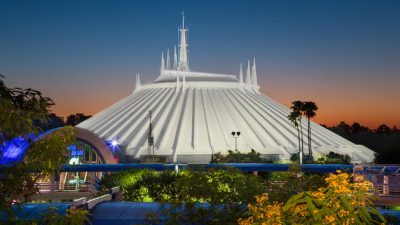 On Space Mountain, located in Walt Disney World Magic Kingdom's Tomorrowland, journey throughout the cosmos to the furthest reaches of the galaxy and back!
Navigate a shadowy, neon-lit space station and make your way to a bustling Control Tower, passing a constellation of glowing astronaut training stations along the way. Inside a futuristic launch pad, board a sleek rocket-shaped vehicle and prepare yourself for a high-flying adventure into deep space.
Take Off!
When all systems are "Go," glide through an energy tunnel pulsating with blinking lights and ascend a 180-foot high mountain. At the top, launch into the remote blackness of the dark universe, the mysterious sounds of space and galactic music filling the void.
Journey in Space
Whiz past shooting stars and celestial satellites during your thrilling space ride. Behold streaking orbs of light, wayward comets and migrant meteors. Dip and careen into the inky blackness as futuristic Starry-O-Phonic Sounds echo all around you. Feel the push and pull of gravity as you soar into a swirling wormhole for re-entry—an unforgettable first flight in space successfully completed!
---
Space Mountain | Disney World Fun Facts
Space Mountain's largest drop is 26 feet.
The ride tops out at 28 mph.
The building has a base diameter of 300 feet
It is the oldest operating roller coaster in Florida.
It had a major refurbishment in 2009.
Space Mountain was the first thrill ride in the Magic Kingdom.
The ride was sponsored by RCA until 1994.
The ride was originally supposed to go where Carousel of Progress now stands.
---
Space Mountain | Disney World Details
---