Here is everything you need to know about Walt Disney World's Magic Kingdom's Space Mountain ride including history, fun facts, photos and more. I hope you find this listing informative and helpful!
Space Mountain | Disney World Description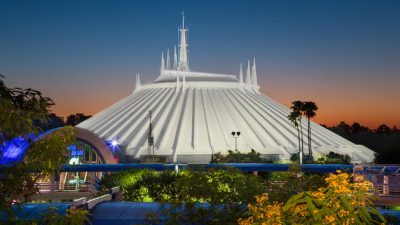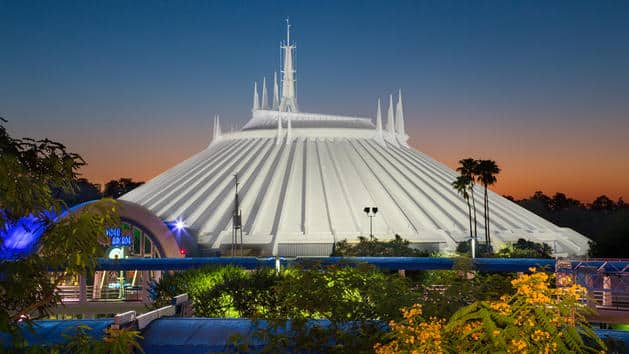 Space Mountain is a classic and iconic indoor roller coaster attraction at several Disney theme parks around the world, including Walt Disney World Resort in Florida. It is located in Tomorrowland and has been delighting guests with its thrilling space-themed adventure since its opening on January 15, 1975.
The attraction is designed to simulate a high-speed journey through outer space, offering an exciting experience that combines darkness, twists, turns, and sudden drops. Space Mountain features a space-age soundtrack that enhances the sensation of space travel and adds to the overall immersive experience.
As guests enter the futuristic space station, they board sleek and rocket-shaped vehicles that can seat up to three or four people, depending on the version of the ride. The coaster travels along a track through the darkness of space, illuminated only by stars, galaxies, and colorful light effects, making it one of the most thrilling and unique roller coasters at Walt Disney World Resort.
Space Mountain's popularity has made it one of the must-visit attractions for guests of all ages. It continues to be a beloved and cherished ride, attracting long lines of eager adventurers seeking to experience the excitement of intergalactic space travel.
---
Space Mountain | Disney World Fun Facts
Space Mountain's largest drop is 26 feet.
The ride tops out at 28 mph.
The building has a base diameter of 300 feet
It is the oldest operating roller coaster in Florida.
It had a major refurbishment in 2009.
Space Mountain was the first thrill ride in the Magic Kingdom.
The ride was sponsored by RCA until 1994.
The ride was originally supposed to go where Carousel of Progress now stands.
---
Space Mountain | Disney World Details
---