Here is everything you need to know about the amazing Aloha Isle restaurant at Walt Disney World's Magic Kingdom including history, reviews, fun facts, photos and more. I hope you find this listing informative and helpful!
Aloha Isle Description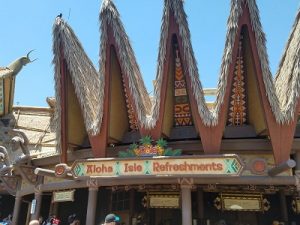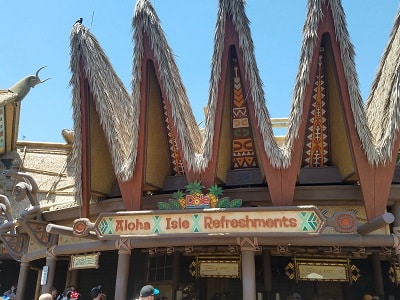 At Aloha Isle, dole out a smile with the much sought-after soft-serve delight known as the Dole Whip®—a popular frozen treat blended in pineapple, vanilla or swirled flavors. Frosty floats, fresh pineapple spears and soft drinks are also available.
---
Aloha Isle Fun Facts
So, the history of Aloha Isle is a bit complicated. The restaurant Aloha Isle actually dates back to to the 80's, but was originally located where Sunshine Tree Terrace is today. It replaced the Veranda Juice Bar in that location in 1982. Then, the current Aloha Isle location was occupied by Sunshine Tree Terrace. The two restaurants flip-flopped in 2015.
This location dates back to the Magic Kingdom's opening day, when it opened as Sunshine Tree Terrace.
---
Aloha Isle Details
---
Aloha Isle Reviews
---
---