Beast (Beauty and the Beast)
Last Updated on: February 21st, 2023

Who is Beast?
Beast is a fictional character, the male protagonist of Disney's 1991 animated feature film Beauty and the Beast. He is a prince who is transformed into a beast as punishment for his arrogance and lack of compassion. The curse can only be broken if he learns to love and be loved in return. Beast is initially portrayed as a cold, rude and short-tempered individual, but as he falls in love with Belle, his kinder and more sensitive side starts to show. He also helps Belle to see past his appearance and to love him for who he truly is.
Interesting Facts and Stats:
The Collection:
Here is the Internet's largest collection of Beast-related movies, TV shows, toys and other products. As always, new pieces are added to this collection regularly.
Movie Appearances
---
---
---
---
Show Appearances
---
Song Appearances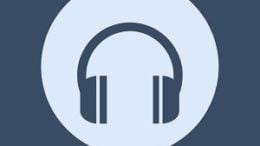 "Beauty and the Beast" is a song from the Disney animated film of the same name. The song was written by lyricist Howard Ashman and…
---
---
---
---
Park Appearances
---
---
---
---
Related Products
---
---
---
---
---
---
---
---
---
---
---
---
In the News
---