Here is everything you need to know about the amazing Disney movie Beauty and the Beast: The Enchanted Christmas including casting, reviews, fun facts and more. I hope you find this listing informative and helpful!
Beauty and the Beast: The Enchanted Christmas Description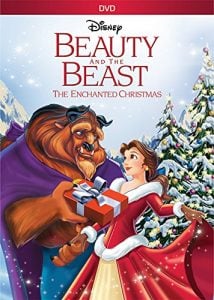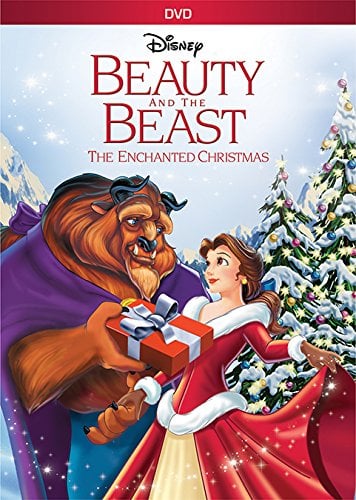 "Beauty and the Beast: The Enchanted Christmas" is an animated direct-to-video holiday film released in 1997. The movie is a midquel, meaning it takes place during the events of the original "Beauty and the Beast" film.
The story is set within the timeline of the first film, during the time when Belle is still held captive in the Beast's castle. It centers around the Beast's struggle to cope with the upcoming Christmas season, as he associates the holiday with the curse that turned him into a Beast. He is still bitter and angry about his past and refuses to allow any celebration of Christmas in the castle.
When Belle discovers a magical book in the castle's forbidden West Wing, she learns about the Enchanted Christmas, which was the last Christmas the Beast had before the curse took place. The Beast catches Belle reading the book and reacts with anger, causing her to leave the castle in sadness.
Meanwhile, Forte, the castle's pipe organ and former maestro, who is enchanted to remain stationary, becomes jealous of Belle's presence in the Beast's life. He wants to keep the Beast in his miserable state forever, fearing that if the Beast breaks the curse, he will no longer be needed.
Belle goes into the snowy forest and encounters a group of talking Christmas ornaments, who were once the castle's servants. They explain the Beast's hatred of Christmas and encourage her to bring back the holiday to the castle to help the Beast heal.
With the help of the enchanted objects and her unwavering determination, Belle sets out to change the Beast's perspective on Christmas and to thaw his heart.
"Beauty and the Beast: The Enchanted Christmas" explores themes of love, forgiveness, and the magic of the holiday season. It features new original songs, including "As Long as There's Christmas," which adds to the enchantment of the story.
The movie received mixed reviews from critics, but it has become a beloved part of the "Beauty and the Beast" franchise for many Disney fans. Its heartwarming story and connection to the original film have made it a popular addition to holiday movie traditions.
Overall, "Beauty and the Beast: The Enchanted Christmas" is a festive and heartwarming tale that captures the magic of Christmas and continues the beloved story of Belle and the Beast.
---
Beauty and the Beast: The Enchanted Christmas Cast:
Robby Benson: Prince Adam/Beast
Paige O'Hara: Belle
Jerry Orbach: Lumière
David Ogden Stiers: Cogsworth
Angela Lansbury: Mrs. Potts
Haley Joel Osment: Chip
Bernadette Peters: Angelique
Paul Reubens: Fife
Tim Curry: Forte
Frank Welker: Phillippe the Horse and Sultan
Jeff Bennett: Axe
Kath Soucie: The Enchantress
---
Beauty and the Beast: The Enchanted Christmas Crew:
Director: Andy Knight
Producers: Lori Forte and Susan Kapigian
---
Beauty and the Beast: The Enchanted Christmas Details
Beauty and the Beast: The Enchanted Christmas Trailer:
---