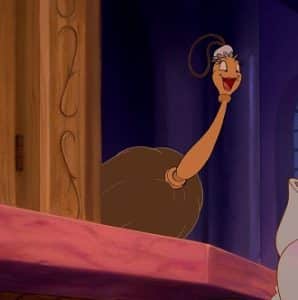 Who is Fifi the Featherduster?
Fifi the Featherduster is a supporting character in Disney's 1991 animated classic Beauty and the Beast. She was voiced by actress Kimmy Robertson who is most known for her role as Lucy Moran in the 90's series Twin Peaks.
The Collection:
Here is the Internet's largest collection of Fifi the Featherduster -related movies, TV shows, toys and other products. As always, new pieces are added to this collection regularly.