Belle (Beauty and the Beast)
Last Updated on: August 5th, 2023

Who is Belle?
Belle is a fictional character and the protagonist of Disney's 1991 film "Beauty and the Beast." She is a kind, independent and intelligent young woman who is held captive by a monstrous prince in his castle. Belle sees past the Beast's appearance and learns to love him for who he truly is. She is known for her love of books, her kindness and her yellow dress. She is considered one of Disney's most iconic and strong female leads.
Interesting Facts and Stats:
Her animated character has only had three voices throughout the years: Paige O'Hara (original), Julie Nathanson and Jodi Benson.
Her character was inspired by Katharine Hepburn's Jo March character in the movie Little Women.
She was portrayed by actress Emma Watson in the 2017 live-action Beauty and the Beast remake.
The Collection:
Here is the Internet's largest collection of Belle-related movies, TV shows, toys and other products. As always, new pieces are added to this collection regularly.
Movie Appearances
---
---
---
---
---
Show Appearances
---
---
Song Appearances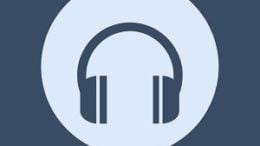 "Beauty and the Beast" is a song from the Disney animated film of the same name. The song was written by lyricist Howard Ashman and…
---
---
---
---
---
Park Appearances
---
---
---
---
---
---
---
---
Related Products
---
---
---
---
---
---
---
---
---
---
---
---
---
---
---
---
---
---
---
---
---
---
---
---
---
---
---
---
---
---
---
---
---
---
---
---
In the News
Join Ariel, Jasmine, Snow White, and Belle in Minecraft Disney Worlds of Adventure Available Later This Month, August 4, 2023
'Enchanted Tales with Belle' reopens at Walt Disney World's Magic Kingdom, February 20, 2023
---