Lumiere (Beauty and the Beast)
Last Updated on: September 11th, 2023

Who is Lumiere?
Lumiere is a fictional character from the Disney's 1991 animated feature film Beauty and the Beast. He is a candelabra and the head of the objects that were enchanted by the curse that the Beast is under. He serves as the Beast's majordomo and is one of his closest friends. He is charming, charismatic, and always ready with a joke or a song. He is determined to break the curse and help Beast to win the love of Belle. He is known for his French accent, his suave personality and his catchphrase "Ma chere Mademoiselle, it is with deepest pride and greatest pleasure that we welcome you tonight".
Interesting Facts and Stats:
The Collection:
Here is the Internet's largest collection of Lumiere-related movies, TV shows, toys and other products. As always, new pieces are added to this collection regularly.
Movie Appearances
---
---
---
---
Song Appearances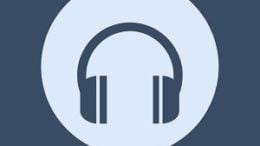 "Beauty and the Beast" is a song from the Disney animated film of the same name. The song was written by lyricist Howard Ashman and…
---
---
---
Park Appearances
---
---
---
---
---
Related Products
---
---
---
---
---
---
---
---
---
---
---
---
---
In the News
'The World's Most Magical Celebration' Comes to McDonald's with 50 Unique Toys, September 14, 2021
---