Cogsworth (Beauty and the Beast)
Last Updated on: September 12th, 2023

Who is Cogsworth?
Cogsworth is a character from the 1991 Disney animated film "Beauty and the Beast." He is the head of the household staff and the majordomo of the Beast's castle. He is transformed into a clock as a result of the Beast's curse, and serves as a comic relief in the film. Cogsworth is voiced by actor David Ogden Stiers in the film and in the later adaptations.
---
Interesting Facts and Stats:
---
The Collection:
Here is the Internet's largest collection of Cogsworth-related movies, TV shows, toys and other products. As always, new pieces are added to this collection regularly.
Movie Appearances
---
---
Song Appearances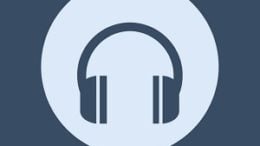 "Human Again" is a song from the special edition release of the Disney animated movie "Beauty and the Beast". The song was originally written for…
---
Related Products
---
---
---
---
---
---
In the News
'The World's Most Magical Celebration' Comes to McDonald's with 50 Unique Toys, September 14, 2021
---