Star Wars Jedi Fallen Order (Star Wars Video Game)
Last Updated on: April 25th, 2020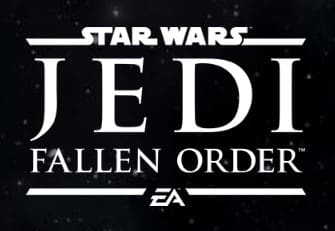 Star Wars Jedi Fallen Order Details:
From Respawn Entertainment comes Star Wars Jedi Fallen Order, a brand-new action adventure game which tells an original Star Wars™ story around Cal Kestis, a surviving Padawan set shortly after the events of Star Wars™: Episode III – Revenge of the Sith™.
Game Description:
Set in the dark times, soon after the execution of Order 66, the game's story takes place at a time in the galaxy when the Jedi Order has been destroyed and remaining survivors have been scattered across the galaxy and are being hunted down by the Empire's nefarious Inquisitors. (source)
Purchase Here:
Game Specifics:
Developer: Respawn Entertainment (EA)
Publisher: Electronic Arts
Game Type: Third-Person Action-Adventure, Single-player
Game Engine: Unreal Engine 4
Platforms: Xbox One, PlayStation 4, and Windows
Cast:
Cameron Monaghan: Cal Kestis
Ben Burt: BD-1
Daniel Roebuck: Greez Dritus
Debra Wilson: Cere Junda
TBD: Ninth Sister
TBD: Gorgara the Chirodactyl
Forest Whitaker: Saw Gerrera
Gideon Emery: TBD
Crew:
Stig Asmussen: Game Director
Hez Chorba: Brand Creative Director
Chris Avellone: Writer
Aaron Conteras: Writer
Ajae Clearway: Producer
Rhonda Cox: Producer
Star Wars Jedi Fallen Order Release Date and Pre-Order:
According to EA, the game launches on November 15, 2019, but you can now pre-order it here.
Related Stats:
Number of copies of Star Wars Jedi Fallen Order EA expects to sell by March 2020:
I'll be adding more details here as they are released, so be sure to check back often.
---
Related News:
---