Here is everything you need to know about the amazing Lucasfilm movie Star Wars: A New Hope including casting, reviews, fun facts and more. I hope you find this listing informative and helpful!
Star Wars: A New Hope Description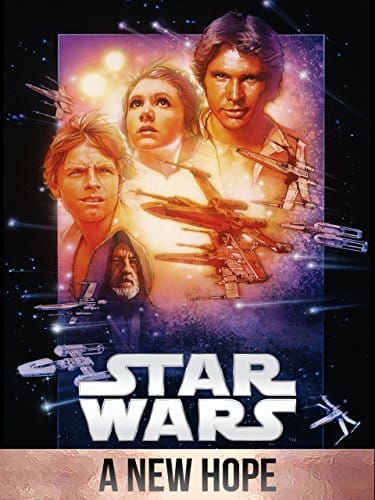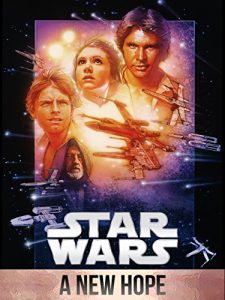 In the epic Star Wars: A New Hope, nineteen years after the formation of the Empire, Luke Skywalker is thrust into the struggle of the Rebel Alliance when he meets Obi-Wan Kenobi, who has lived for years in seclusion on the desert planet of Tatooine. Obi-Wan begins Luke's Jedi training as Luke joins him on a daring mission to rescue the beautiful Rebel leader Princess Leia from the clutches of the evil Empire. Although Obi-Wan sacrifices himself in a lightsaber duel with Darth Vader, his former apprentice, Luke proves that the Force is with him by destroying the Empire's dreaded Death Star.
---
Star Wars: A New Hope Cast:
Mark Hamill as Luke Skywalker
Harrison Ford as Han Solo
Carrie Fisher as Princess Leia
Peter Cushing as Grand Moff Tarkin
Alec Guinness as Obi-Wan "Ben" Kenobi
Anthony Daniels as C-3PO
Kenny Baker as R2-D2
Peter Mayhew as Chewbacca
David Prowse as Darth Vader
James Earl Jones: Darth Vader voice
---
Star Wars: A New Hope Crew:
Director: George Lucas
Producer: Gary Kurtz
Screenplay: George Lucas
Music: John Williams
Cinematography: Gilbert Taylor
---
Star Wars: A New Hope Details
Star Wars: A New Hope Trailer:
---
Star Wars Character(s) in this Post:
Beru Lars