Here is everything you need to know about the amazing Lucasfilm movie Star Wars: Return of the Jedi including casting, reviews, fun facts and more. I hope you find this listing informative and helpful!
Star Wars: Return of the Jedi Description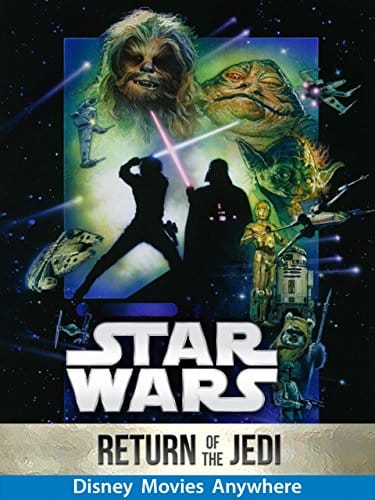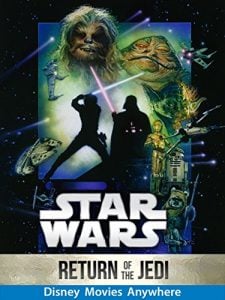 In the epic conclusion of the saga,Star Wars: Return of the Jedi, the Empire prepares to crush the Rebellion with a more powerful Death Star while the Rebel fleet mounts a massive attack on the space station. Luke Skywalker confronts his father Darth Vader in a final climactic duel before the evil Emperor. In the last second, Vader makes a momentous choice: he destroys the Emperor and saves his son. The Empire is finally defeated, the Sith are destroyed, and Anakin Skywalker is thus redeemed. At long last, freedom is restored to the galaxy.
---
Star Wars: Return of the Jedi Cast:
Mark Hamill: Luke Skywalker
Harrison Ford: Han Solo
Carrie Fisher: Leia Organa
Billy Dee Williams: Lando Calrissian
Anthony Daniels: C-3PO
Peter Mayhew: Chewbacca
Kenny Baker: R2-D2
Ian McDiarmid: the Emperor
Frank Oz: Yoda
David Prowse: Darth Vader
James Earl Jones: the voice of Darth Vader
Sebastian Shaw: Anakin Skywalker
Alec Guinness: Obi-Wan Kenobi
---
Star Wars: Return of the Jedi Crew:
Director: Richard Marquand
Producer: Howard Kazanjian
Screenplay: Lawrence Kasdan and George Lucas
Music: John Williams
Cinematography: Alan Hume
---
Star Wars: Return of the Jedi Details
Star Wars: Return of the Jedi Trailer:
---
Star Wars Character(s) in this Post:
8D8