Here is everything you need to know about the amazing Disney series The Mandalorian including casting, episodes, fun facts and more. I hope you find this listing informative and helpful!
The Mandalorian Description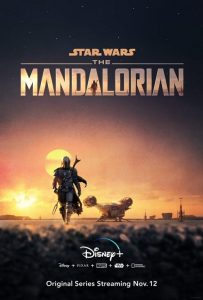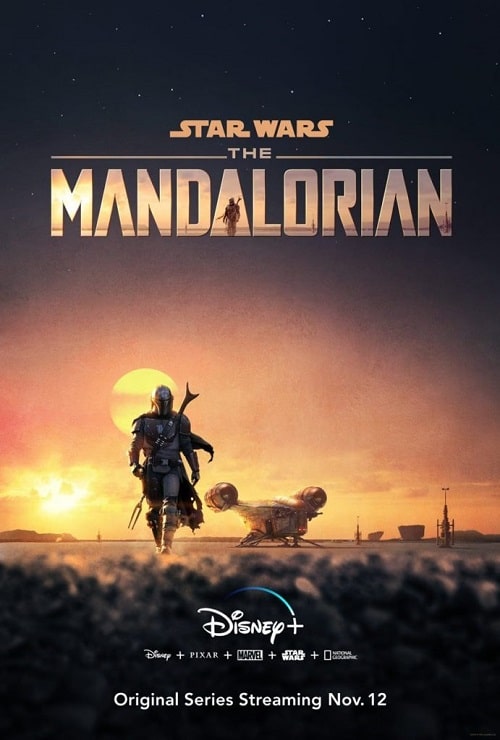 "The Mandalorian" is a live-action television series set in the Star Wars universe. It premiered on the streaming service Disney+ in November 2019 and quickly became one of the platform's flagship shows. Created by Jon Favreau, the series is part of the Star Wars franchise and takes place five years after the events of "Return of the Jedi" and 25 years before "The Force Awakens."
The show follows the adventures of a lone Mandalorian bounty hunter, simply known as "The Mandalorian," whose real name is Din Djarin (played by Pedro Pascal). In the lawless and rugged outer reaches of the galaxy, he operates as a bounty hunter, taking various missions to capture or retrieve targets.
During one particular assignment, the Mandalorian is tasked with capturing a valuable and mysterious target that turns out to be an infant of the same species as the iconic Jedi Master Yoda. The Mandalorian, moved by compassion, decides to protect and care for the child, whom fans affectionately call "Baby Yoda" (officially referred to as "The Child").
As the series progresses, the Mandalorian becomes a protector and father figure to the young Child, and their bond becomes the heart of the show. Throughout their journey, they encounter various challenges, adversaries, and allies as they navigate the perilous and lawless corners of the galaxy.
"The Mandalorian" has received widespread critical acclaim for its storytelling, world-building, and character development. It is praised for its homage to classic westerns and samurai films, blending them with the space opera elements that are characteristic of the Star Wars saga.
The series has also been lauded for its groundbreaking use of cutting-edge technology, particularly the use of the StageCraft technology, a large LED video wall that creates immersive virtual backgrounds in real-time during filming.
---
The Mandalorian Fun Facts
The series reportedly will cost $100 million to produce the first 10 episodes
Production of the series began in October 2018
Although it has not been confirmed by Lucasfilm, this series seemingly replaces the once-planned, but now canceled Bob Fett stand-alone movie
---
The Mandalorian Cast:
Pedro Pascal (Game of Thrones, Narcos)
Gina Carano (Deadpool)
Giancarlo Esposito (Breaking Bad)
Emily Swallow (Supernatural)
Carl Weathers (Predator)
Omid Abtahi (American Gods)
Werner Herzog (Grizzly Man)
Nick Nolte (Warrior)
Ming-Na Wen (Mulan)
Julia Jones (Twilight)
---
The Mandalorian Crew:
Writer: Jon Favreau (Swingers)
Executive Producers: Jon Favreau (The Jungle Book, Iron Man), Dave Filoni (Star Wars Rebels, Star Wars Resistance), Kathleen Kennedy and Colin Wilson
Directors: Deborah Chow (Jessica Jones), Rick Famuyiwa (Dope), Bryce Dallas Howard (Solemates), and Taika Waititi (Thor: Ragnarok)
---
The Mandalorian Details:
The Mandalorian Trailer: